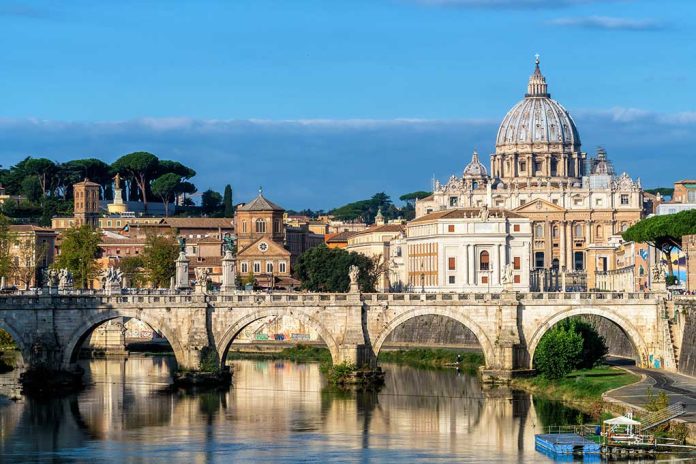 (NewsBroadcast.com) – In the past few months, Pope Francis began dipping his toes further into conversations around marriage and children, specifically surrounding the developed world's falling birthrate. This week, the Pope went so far as to state that people who chose to care for pets over children are "selfish."
On Wednesday, January 5, Pope Francis told his audience that couples who chose not to have children and instead adopt a dog or cat are "[taking] away our humanity." He called the choice to be the parent of a pet over a human child "denial of fatherhood and motherhood." While he acknowledged the risk that comes with parenthood, he still urged those in committed relationships to consider having children and experiencing the "complex" joy they can bring to the world.
This is the Pope's latest push to combat the "cultural degradation" and "demographic winter" that most developed countries face as birth rates continue to fall. The Guardian shared more of the Pope's comments on Twitter:
Pope calls couples who choose pets over having children 'selfish' https://t.co/CW6Rc1scqk

— The Guardian (@guardian) January 5, 2022
Some people who choose to own pets over parenting children have shared they do not want to give up the time, money, and opportunities they currently have to be a good mother or father. It is this attitude the Pope criticized in his speech, acknowledging that many people cannot biologically have children.
Despite pushback from a myriad of people, the Pope continues to warn his followers about the still-falling birth rate and what he believes it could mean for the world and the Catholic religion in the future.
Copyright 2022, NewsBroadcast.com