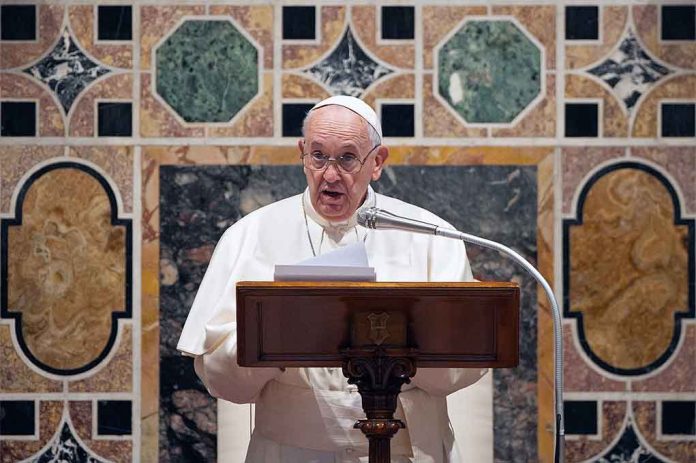 Pope Francis Unveils New Role Involving Women
(NewsBroadcast.com) – Jorge Mario Bergoglio was the archbishop of Buenos Aires, Argentina, and when he was selected to lead the Roman Catholic Church (RCC), the name he chose to be known by is Pope Francis. As pontiff, he is both the leader of the church and the King of Vatican City; in those positions, he sometimes finds himself a controversial figure as he juggles both roles.
Traditionally, positions of authority within the church hierarchy were held exclusively by men who were ordained ministers. Pope Francis, however, can be seen as a progressive leader in some respects. Most recently he made a decision to appoint two women to an important group of advisors. Known as the Dicastery for Bishops, the group "is responsible for the formation of new Bishops," among other tasks.
The major impact of Fracis' latest decision is that, for the first time ever, women will have a voice in choosing members of the clergy — not just in the administration of the secular Vatican City.
In the third part of an interview with Reuters, Pope Francis shares his plans to expand the role of women in the Roman Curia, and announces his intention to appoint two women to the Dicastery that assists him in the selection of bishops.https://t.co/XjvIYnwhXw

— Vatican News (@VaticanNews) July 6, 2022
The latest move is not the Pope's first step along the path of opening high-level positions to women. In November 2021, he appointed Sister Raffaella Petrini as Secretary General of the Governorate of Vatican City State; that office oversees "the Vatican Museums, post office and [sic] police force."
What do you think about Pope Francis' latest decision?
Copyright 2022, NewsBroadcast.com