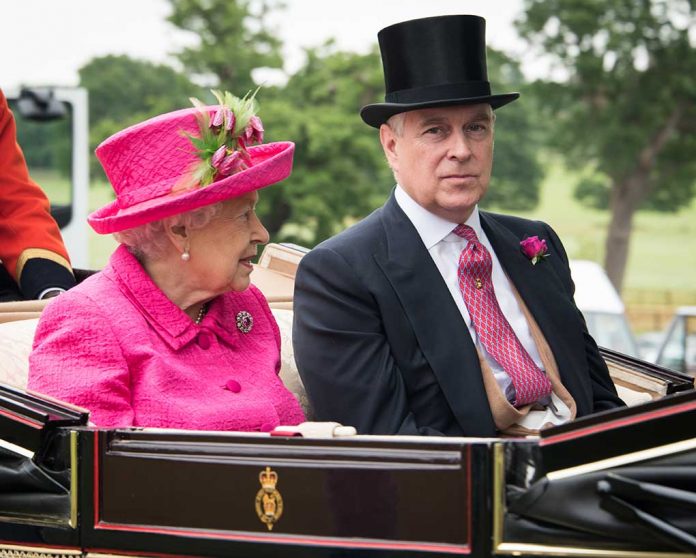 (NewsBroadcast.com) – For centuries, the British monarchy has been central to English life. But, it has received some bad press in recent months after Prince Harry and Meghan Markle quit their royal duties and aired out their differences with the royal family in a public interview. However, Prince Andrew may now be losing the "His Royal Highness" status as well after a new lawsuit has been filed against the Duke of York.
On Monday, August 9, Jeffrey Epstein accuser Virginia Giuffre filed a lawsuit against Prince Andrew for sexual assault and battery that occurred when she was 17 years old. The civil suit has been filed in New York, making it difficult to serve the Prince the necessary papers. In addition, the royal could not be extradited or imprisoned. However, the lawsuit can put his royal title in jeopardy whether he participates in it or not.
Newsweek shared the story on Twitter:
Prince Andrew could lose his coveted status as "His Royal Highness" over a lawsuit brought by Jeffrey Epstein accuser Virginia Giuffre, his biographer says. https://t.co/so7Cq83T7w

— Newsweek (@Newsweek) August 10, 2021
In 2019, Prince Andrew defended his relationship with the now-deceased pedophile Jeffrey Epstein and had to take a step back from royal life after backlash against his support for the dead criminal. Near the end of 2020, however, rumors spread that Prince Andrew wanted to return to public life.
If this lawsuit plays out in court, it's likely to strip the prince of the honor of being called "His Royal Highness." But, if any of the allegations within the lawsuit are true, that's the absolute smallest price to pay for such hideous crimes. Hopefully, if he's guilty of such atrocities, justice is served to the fullest extent possible.
Copyright 2021, NewsBroadcast.com