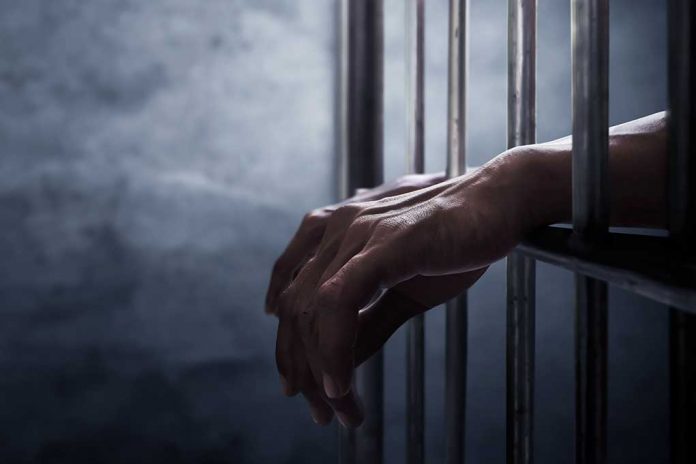 (NewsBroadcast.com) – The US gymnastics world was rocked in 2015 when multiple allegations surfaced of sexual abuse. Making matters worse, the allegations centered on a trusted official within the community: Dr. Larry Nassar, the team physician. He was convicted and eventually sentenced to a term equating to life in prison, but his story continues today for a rather pathetic reason.
Nassar's Shady Past
While these allegations were shocking, even more people came forward alleging cases of abuse as early as 1994, when he allegedly abused a gymnast. According to court records, he also abused a 6-year-old girl for several years, starting in 1998. Complaints surfaced for years, but no authorities took action until 2016 when they could no longer ignore allegations. Several girls and women came forward with multiple accusations prompting Michigan Attorney General Bill Schuette to open an investigation.
Things only got worse for Nassar from there. He was relieved from several of his duties and officially charged on November 22, 2016, in Ingham County, Michigan. The following month, he was indicted on federal charges for possession of child pornography. In 2017, 18 of his victims brought a federal lawsuit against him.
Nassar pleaded guilty to numerous charges, including federal charges of possessing child pornography and seven counts of first-degree criminal sexual conduct. Eventually, he was sentenced to 40 to 175 years in prison for the sexual assault and 60 years for the child pornography charges.
Skipping Out on Restitution
As part of his sentencing, Nassar was ordered to pay over $57,000 to his victims, plus a special assessment debt of $5,000. He was mandated to pay a minimum of $25 every 3 months, and it seems like he took that to heart and decided to hurt his victims one more time.
Now, more than three years after the court order, the convicted pedophile has only paid out $300. That boils down to approximately $8.33 per month. Is it that he can't afford to pay his victims? It turns out he's living the life of "luxury" in prison while stiffing his victims at the same time.
Over $12,000 — including two stimulus payments — has been deposited into Nassar's prison account in the last three years. He's used this money to pay for email, phone expenses and commissary items. He has roughly $2,000 left to spend. The kicker? Prison accounts are exempt from court orders, so his victims can't obtain restitution that way.
Now, Senator Roger Wicker (R-MS) is petitioning Attorney General Merrick Garland to do something about this gross injustice. Additionally, a prosecutor's motion has been filed to gain access to the remaining funds in the account to start paying the victims back.
Hopefully, a judge does the right thing and finally gives the victims some semblance of justice.
Copyright 2021, NewsBroadcast.com