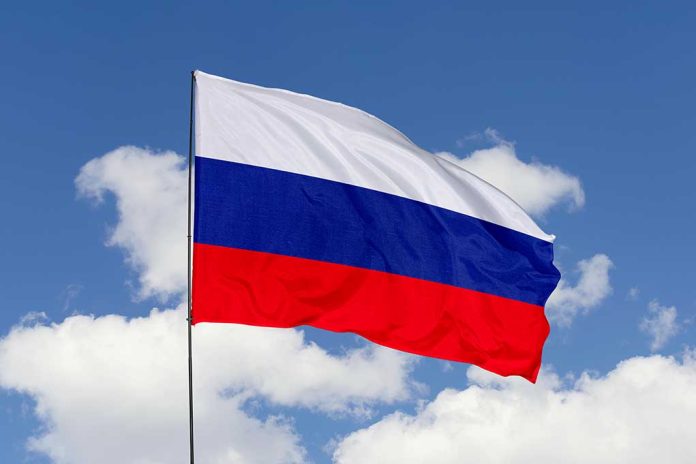 Putin SHAKEUP – Look Who's Getting Fired
(NewsBroadcast.com) – More than 100 days have passed since Russian President Vladimir Putin sent his troops over the border into Ukraine. As the war drags on, he continues his pattern of purging top-ranking general staff across the various departments he commands.
Reports indicate Putin recently fired five generals and one police colonel from the Ministry of Internal Affairs (MVD), with only a vague explanation given for the move. According to Pravda — the official news source of the country's communist party — this wholesale cashiering is simply a part of a "standard employee reshuffle procedure."
Five Russian generals and a police colonel were fired by Russian President Vladimir Putin, according to a report from Moscow. https://t.co/Kf0LAW08gB

— Newsmax (@newsmax) June 3, 2022
The MVD is not a part of the Russian military establishment per se; it's considered to be a "regular police force," although there can be overlap among the myriad of military, police, and security agencies that make up its bureaucracy. The housecleaning act is the latest in a string of purges undertaken by President Putin, which has included the Deputy Director of the Federal Penitentiary Service and members of the Federal Security Service (FSB), which is the successor to the former Soviet Union's security service, the KGB.
The Ukrainian Secretary of National Security and Defense claims eight generals who had been part of the fighting had been relieved because of the lack of significant progress.
Copyright 2022, NewsBroadcast.com