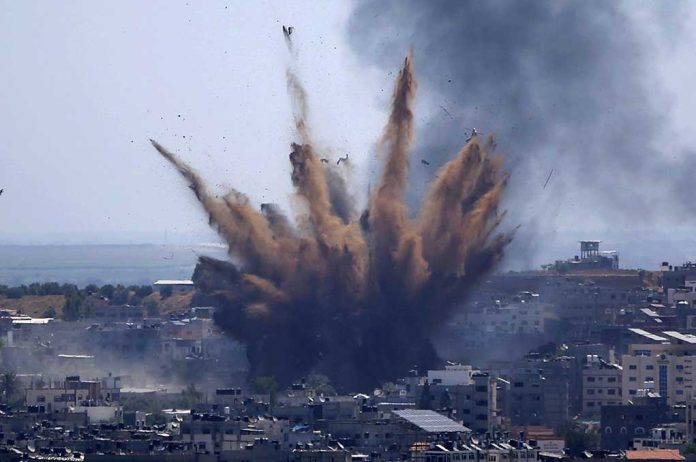 (NewsBroadcast.com) – Many leaders across the world have long suspected Russian President Vladimir Putin would send troops into Ukraine. According to many reports and subsequent footage, Russia invaded its neighbor, killing "hundreds" of people already. According to correspondents in Kyiv, Russian troops attacked Ukraine's military infrastructure as Putin "declared a special military operation." He ordered the Ukrainians to disarm or prepare to have blood on their hands. Ukrainian Foreign Minister Dmytro Kuleba called the measure a "full-scale invasion."
John Paul Rathbone expressed his concern over the final death toll count on Twitter.
"There are widespread concerns over how high the death toll could be, given Putin's stated aim to "demilitarise" a country with a standing army of 215,000" @JP_Rathbone @HenryJFoy https://t.co/WyEaTFQ93N

— [email protected] (@JP_Rathbone) February 24, 2022
Russia bombarded multiple targets across Ukraine with missile strikes as the country tried to fend off the attacks with its own missile defense system. Reports allege that Russian forces were within miles of Kyiv just 12 hours after the invasion started and were trying to seize control of the airport. Meanwhile, citizens were busy fleeing for their lives either out of the city or into air-raid shelters to protect them from the blasts.
Ukrainian President Volodymyr Zelenskyy reported his citizens are withdrawing money from the country in a panic over the chance of a full-scale invasion by Russia. However, he called for the people of Ukraine to stand strong and believe in their army.
President Joe Biden predicted a "catastrophic loss of life" is on the horizon.
Copyright 2022, NewsBroadcast.com