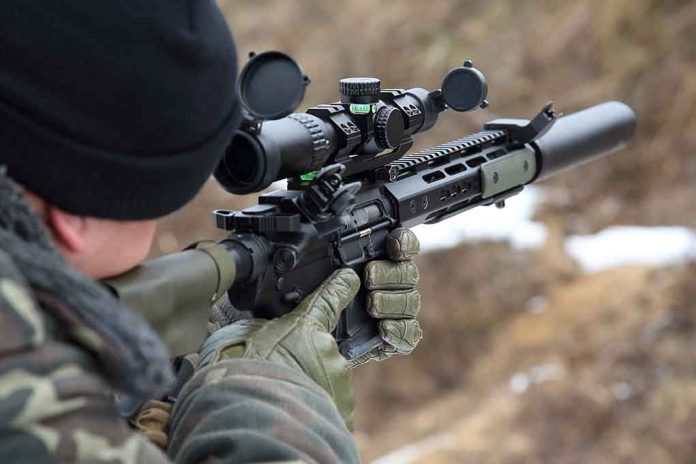 Model-Turned-Sharpshooter Died In Putin's War – Family Reveals What Happened
(NewsBroadcast.com) – In late February Russian President Vladimir Putin sent his forces across the border of Ukraine and plunged the region into war. Since then, people from all over the world have traveled there to help the defenders. Some of them fit the prototypical image one has of mercenaries who travel from war zone to war zone. However, one supporter with a unique background recently lost her life.
Thalita Do Valle of Brazil, 39, first came to fame as a fashion model before learning how to become a sniper while fighting against ISIS in Iraq. She documented her beliefs on her YouTube channel.
The title of the video in English is "Activism in Iraqi Kurdistan," according to Google Translate.
Valle had been in the country for about three weeks working as both a sharpshooter providing overwatch coverage for infantry soldiers on the ground and as a rescuer getting people to safety. According to her brother Theo, this was very much in line with her passion for helping humans and animals.
The model-turned-sniper had been assigned to the city of Kharkiv which came under rocket attack from the invader's artillery when she became separated from her battalion and went to one of their bunkers, where she hoped to rejoin her unit. On June 30, one of the missiles hit the structure trapping her inside where she died of asphyxiation.
Copyright 2022, NewsBroadcast.com