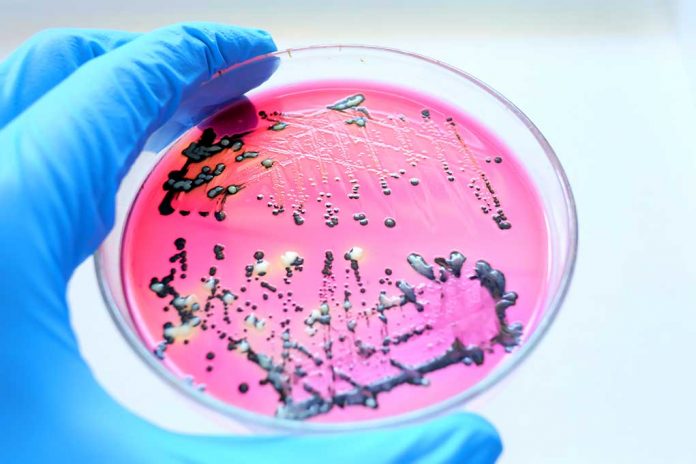 (NewsBroadcast.com) – As COVID-19 makes its way through more and more communities, more common viruses and bacterial infections continue to spread. The CDC declared that the US is experiencing an outbreak of Salmonella, a bacterial disease affecting the stomach and intestines.
On Friday, September 17, the CDC warned Americans of a "fast-growing" outbreak of this foodborne illness:
NEW OUTBREAK: CDC is investigating a fast-growing Salmonella outbreak. The source is unknown, but investigators are working quickly to identify a food linked to illness. Info on what you can do: https://t.co/SH3Iy7JeEG. pic.twitter.com/uhNm9EINbi

— CDC (@CDCgov) September 17, 2021
The latest numbers show only 279 people have fallen ill from the infection, with 26 needing hospitalization. So thankfully, this outbreak has not killed anyone yet, although the CDC estimates that Salmonella kills around 420 Americans every year.
The CDC urges Americans to contact their medical provider if they begin experiencing diarrhea, vomiting, or dehydration. In addition, steps to prevent contracting this infection include:
Properly washing before food eating
Separate raw meat from other foods
Refrigerate food promptly
Cook food, especially meat, thoroughly
The CDC has not identified the cause of this outbreak, although they are commonly linked to items like lettuce and meat. Less common items like cashews and peaches have also caused this type of food poisoning. Thankfully, most Americans can avoid this unfavorable illness while still enjoying a wide range of food options with proper food preparation.
Copyright 2021, NewsBroadcast.com