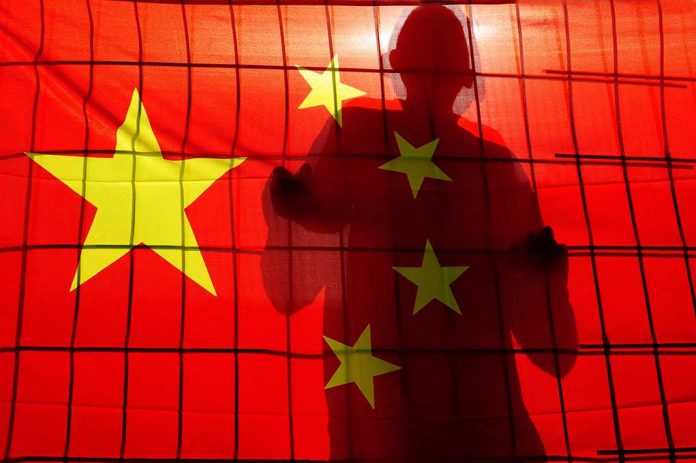 Secret Photos FOUND – Chinese Government Exposed
(NewsBroadcast.com) – The People's Republic of China (PRC) has long been oppressing the indigenous Uyghur population of the Xinjiang province, confining many in concentration camps and using them as slave labor. The Victims of Communism Memorial Foundation (VOC) recently dropped a bombshell report claiming to have "fully vetted" photographs and other evidence proving this and what it calls the Xinjiang Police Files.
Dr. Adrian Zenz, a senior fellow with the organization, claims that in 2018, he received a trove of information from hackers. Included is what he says is proof that this was a government-led effort starting in the mid-2010s that reached all the way to President Xi Jinping.
The #XinjiangPoliceFiles show that the mass internments in Xinjiang were carefully planned & executed w/ Beijing's knowledge, based on a 5-year plan: 2017 to 2021.

We can now ascertain this plan's precise execution until Chen Quanguo's removal in 2021:🧵https://t.co/PpnJyTz0h4 pic.twitter.com/aiJ8L18i5f

— Adrian Zenz (@adrianzenz) May 26, 2022
In the report, the VOC claims to have more than 2,800 images of detainees, more than 23,000 records pertaining to them, and original documents in Chinese with English translations.
Other people have made similar claims, including an Albanian-Canadian historian named Olsi Jazexhi, who joined a tour of reporters, fully intending to debunk what he felt were "concocted" allegations. Sadly, his initial assumptions were wrong. Of course, his efforts were called "fake news [that went] against professional ethics," by the official communist party news site Global Times.
According to the United States Department of Labor, China does, indeed, use the Uyghurs as forced labor and cited "external reports" saying that they may have even been sent to other provinces outside Xinjiang. Now, if the VOC report is accurate, we may have proof of the atrocities.
Will these reports change the minds of skeptics? Anything is possible.
Copyright 2022, NewsBroadcast.com