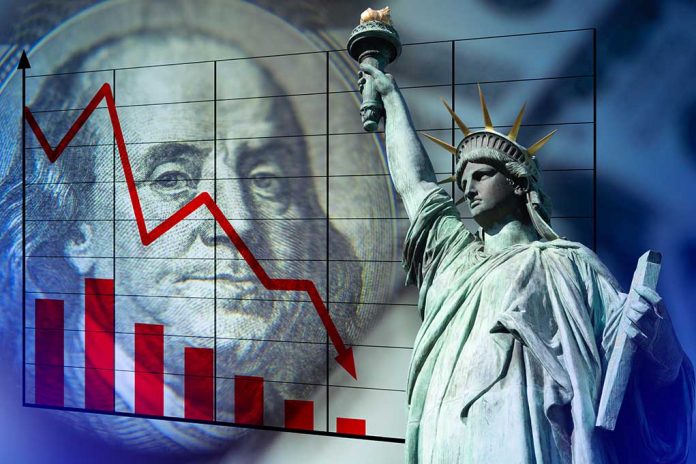 (NewsBroadcast.com) – To say the US economy has been rocky for the past year and a half is an understatement. From COVID-19 causing the first shutdown of our nation to the ongoing stimulus poured into the pockets of Americans, it has been difficult to predict what the stock market would do. Now, as the Delta variant spreads, the Fed is discussing when to taper bond purchases and stop stimulating the economy. The news caused stocks to fall this week.
On Wednesday, August 18, the Dow Jones Industrial Average and S&P 500 both fell around 1.1%. This drop marked the second day in a row the stocks fell, although they made up for the losses a bit on Thursday. CNBC shared more of the market drops on Twitter:
AT THE CLOSE: Dow falls for a second day, drops more than 350 points as the Fed discusses reducing stimulus this yearhttps://t.co/Kpt4NB6kxP pic.twitter.com/qseTi2rfzY

— CNBC's Closing Bell (@CNBCClosingBell) August 18, 2021
Experts believe much of the market's volatility came from the Wednesday release of the Fed's July meeting minutes. The document outlined that "it could be appropriate to start reducing the pace of asset purchases this year," which means the government would begin slowing the stimulus it has injected into the economy. That would put economic growth back into the hands of everyday Americans and their businesses.
Market participants seem to be a bit wary of what will come in the next few months as the government begins to slow its involvement in the US financial system. However, this uncertain time is the perfect moment for American ingenuity, creativity, and drive to shine and hopefully rebuild our economy better than ever.
Copyright 2021, NewsBroadcast.com