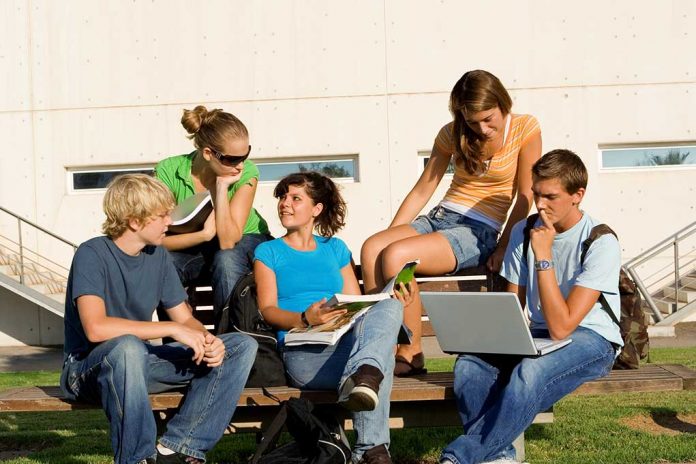 (NewsBroadcast.com) – Teenage suicide rates in the United States have been steadily increasing since the 1950s. As more children struggle to cope with pressures accompanying their daily lives, some states are addressing the epidemic with new eyes. Lawmakers in South Carolina, Arizona, and Illinois have recently brought the issue in front of state legislatures, signing laws aimed at saving these precious lives.
Scary Suicide Rates
From 2016 to 2018, the country saw a dramatic increase in the number of teen suicides. According to a CDC report, no state was unaffected. New Hampshire saw the highest increase, 110%, compared to rates from 2007 to 2009, while Maryland witnessed the lowest increase, 21.7%, comparatively.
Peer Pressure, Stress and COVID-19
Teens in all grade levels, from middle school through college, experience multiple stressors in their lives. Peer pressure to keep up with trends or try drugs, pressure at home to keep up with grades, and as they move into college, deciding what they wanted to do with their lives.
The COVID-19 pandemic has escalated these suicide rates to an alarming extent. Due to lockdowns, social distancing, and school closures, teens could no longer hang out and socialize with friends. Gone were the much-needed conversations and physical touches that soothed the soul and provided pressure-relief mechanisms.
The draconian measures implemented in the name of safety led to increased anxiety and distress, which manifested in dangerous ways. For this reason, many governors pushed to end school lockdowns, citing they did more harm than good.
States Taking Matters Into Own Hands
Fed up with the rising suicide rates and to help combat the epidemic, lawmakers have started taking matters into their own hands. South Carolina, Arizona, and Illinois have all passed laws requiring student IDs to have the National Suicide Prevention Lifeline number printed on them. These states are following in California's footsteps. The Golden State has required the number's inclusion on IDs since 2019.
The hope is that having the number readily available at all times — because students must keep their IDs with them while on campus — will lead more teens to seek assistance when they feel there's no other way out. Hopefully, other states will begin taking similar measures and start a downward trend.
If you or someone you know is considering or has attempted suicide, please call the National Suicide Prevention Lifeline at 1-800-273-TALK (8255). Those who cannot talk on the phone or prefer texting can contact the National Crisis Text Line 24/7 by texting "home" to 74174. Both services are free and confidential.
Copyright 2021, NewsBroadcast.com