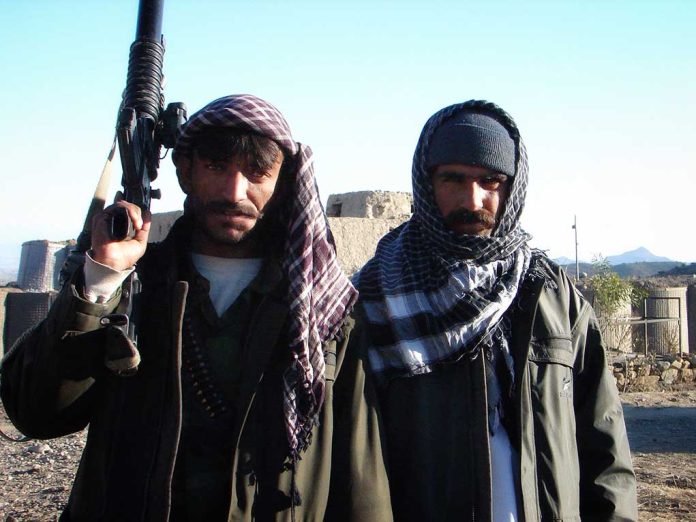 (NewsBroadcast.com) – The Taliban has never been a group to negotiate with others peacefully, and their latest government in Afghanistan is no different. Following international talks in Doha, Qatar the weekend of October 9, the Taliban pressured the European Union (EU) to lighten sanctions on their economy.
On Tuesday, October 12, the Taliban's acting foreign minister Amir Khan Muttaqi published a statement highlighting how "negative effects will directly affect the world" if international sanctions are not lifted. The statement warned of "security" issues and "economic migration" from Afghanistan.
The AFP News Agency shared more about the statement on Twitter:
Afghanistan's new Taliban government has warned US and European envoys that continued attempts to pressure them through sanctions will undermine security and could trigger a wave of economic refugeeshttps://t.co/SAFOlNcGY8

— AFP News Agency (@AFP) October 13, 2021
Muttaqi spoke about how both charities and the government are struggling to pay employees as banks run out of cash due to sanctions. Without some relief, the nation could fall apart again. While both the EU and the Biden administration have shown willingness to provide humanitarian aid to Afghanistan, both are nervous to give such support with the Taliban's horrific human rights track records.
As with most foreign policy issues, both the EU and the United States must address this matter with strength and resolve. More refugees fleeing to Europe will not go over well with most EU nations, but letting millions of innocent Afghans suffer under international sanctions doesn't sound like a good option, either.
Copyright 2021, NewsBroadcast.com