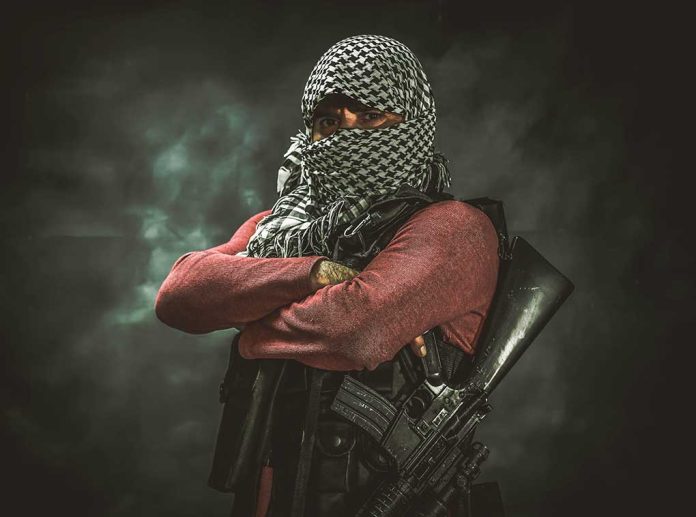 (NewsBroadcast.com) – Since President Joe Biden fumbled the US withdrawal from Afghanistan and allowed the Taliban to swiftly take over the country's government, people around the world have been waiting to see if the extremist group would govern the nation any differently than they did decades ago. Now, the Taliban is attempting to establish good relationships with the US and other nations, and many people remain skeptical that such a thing is even possible.
In an interview with the Associated Press, Afghan Foreign Minister and Taliban leader Amir Khan Muttaqi spoke about his government's desire to improve relations with other countries. Newsmax shared some of Muttaqi's seemingly innocent words on Twitter:
Afghanistan's new Taliban rulers are committed in principle to education and jobs for girls and women, and seek the world's "mercy and compassion" to help millions of Afghans in desperate need, a top Taliban leader said.https://t.co/5w7kxEL94P

— Newsmax (@newsmax) December 13, 2021
However, the Taliban are not known for their mercy and compassion, and Muttaqi may have said a lightly veiled threat when he declared that any potential sanctions against the regime would "not have any benefit."
Muttaqi also said that the Taliban is keeping girls in schools in most places, showing how they "are committed in principle to women participation." However, the Taliban is notorious for saying one thing and doing another.
In November, the Human Rights Watch published a report outlining how the Taliban carried out multiple killings and kidnappings of former government officials, while other news outlets have reported similar attacks against women in the nation.
Suppose the US or any other nation supported the Taliban in their plea for a stronger relationship. In that case, such governments could likely end up sponsoring human rights violations. Hopefully, nations think twice before supporting the Taliban in any capacity.
Copyright 2021, NewsBroadcast.com