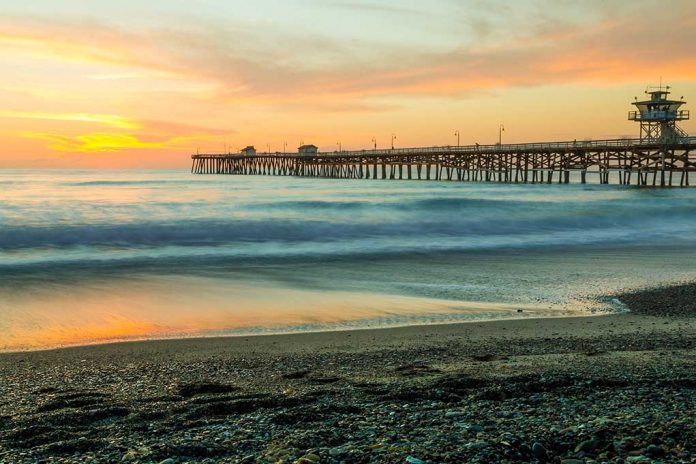 (NewsBroadcast.com) – Most people know California for its stunning beaches and beautiful sunsets, which tourists often take advantage of by going for a stroll on one of the state's numerous famous piers. However, the San Clemente Pier is now under scrutiny after researchers found human DNA in the water nearby.
Since 2015, the city of San Clemente has tried to clean up its pier. But, with the vast amount of tourists and wildlife, including seagulls, nearby, it has been difficult. In 2019, the city hired Wood Environment and Infrastructure Solutions to study the area around the pier. The subsequent report showed high levels of avian DNA, or bird poop, all around the pier, forcing the city to cover the pier in netting to cut down on those levels.
However, new samples show there is human DNA in the water, as well. At the City Council's September meeting, members agreed to extend the contract with the consulting firm to figure out how the human waste is getting into the water.
The OC Register was the first to report on this disturbing development:
Why is human DNA seeping into the sea near the San Clemente Pier? https://t.co/KM8ApWTuiy

— O.C. Register (@ocregister) September 8, 2021
Hopefully, researchers can figure out how and why human waste is making its way to the pier in order to help protect both the wildlife habitat and the well-loved beach. If not, the city may notice a downturn in visitors as most likely want to avoid mixing with such off-putting things.
Copyright 2021, NewsBroadcast.com