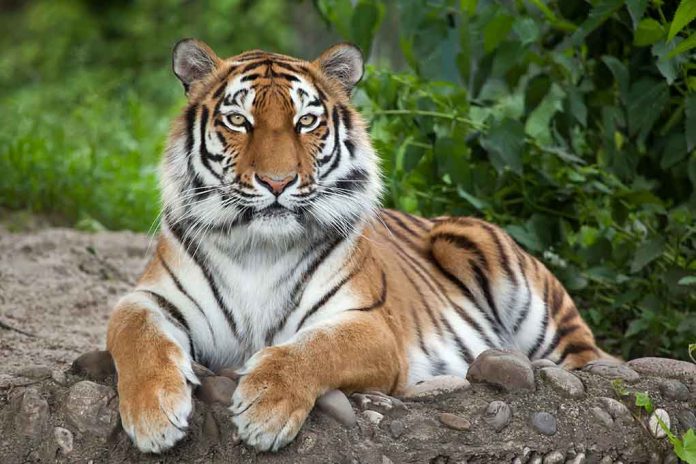 (NewsBroadcast.com) – Joseph Maldonado-Passage (a.k.a. Joe Exotic) was convicted in federal court in 2019 on nine counts of violating the Endangered Species Act for illegally euthanizing five tigers and two counts of hiring someone to kill Carol Baskin. The story played out in headlines around the world, spawned a Netflix series (season two premiered in November), and now the case could be reopened as the self-proclaimed "Tiger King" is seeking a new trial.
Unfair Prosecution
Maldonado-Passage's legal team claims that FBI agent Matt Bryant and prosecutor Amanda Green fabricated some pieces of evidence and cherry-picked others in order to unfairly inflame the jury against him. One of the key witnesses against him was former business partner Jeff Lowe, but a recent sworn deposition his attorney has filed with the United States District Court, Western District of Oklahoma could be a game-changer.
The new statement paints a picture of a federal agent and prosecutor on a vendetta to make sure that Joe Exotic would be convicted and sent to prison. Mr. Lowe effectively recanted his earlier testimony and wove a tale that, if true, would be worthy of, well… a Netflix documentary.
He says that "FBI Report #030" covered a conversation he supposedly had with Alan Glover, an associate of Joe's and handyman at the exotic zoo, about different ways for him to kill Ms. Baskin is inaccurate. He also details a request by agent Bryant not to disclose a sexual relationship between Glover and a park employee, who had apparently told the prosecution she had had a conversation with Mr. Lowe that he now denies ever happened.
The alleged plot to turn the jury against the Tiger King revolved around him shooting the tigers in the head and a request from United States Fish and Wildlife Agents to allow them to dig up the bodies. While the excavation was in process, Agent Bryant allegedly said he wanted only the heads for the "shock value" [#27/page 4] and that "if we have to autopsy [sic] these bodies" it would just confuse the unsophisticated jury.
Mr. Lowe also related another conversation with the FBI agent that could potentially call into question the guilty verdicts on the murder-for-hire charges, saying that's why they "stacked" the animal charges on top. He recalls being told they wanted to play on the jury's emotions by showing them the skulls with bullet holes in them so that "they might be prejudicial where we are weak on the murder for hire."
Stay tuned, it appears the tale of the Tiger King isn't over just yet.
Copyright 2021, NewsBroadcast.com