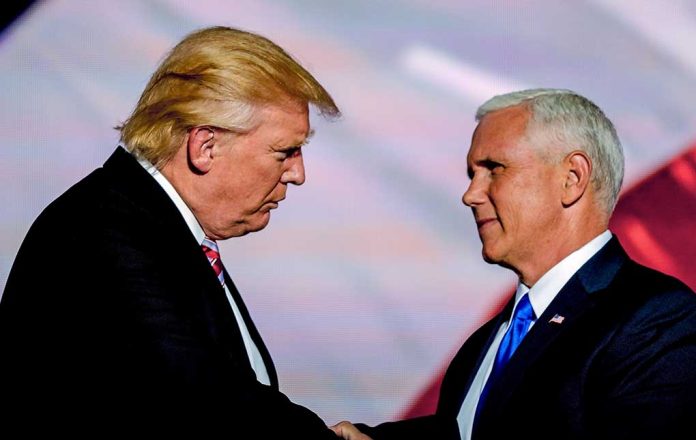 (NewsBroadcast.com) – Former President Donald Trump had a good relationship with his vice president, Mike Pence, throughout his time in the White House, but recent exchanges say the relationship might be finished. On January 30, Trump released a statement alleging that Pence had the power to overturn the 2020 general election results. However, in a speech to the Federalist Society Conference on February 4, the former VP said in front of a crowd that "Trump is wrong." Pence insisted he had no such power over the election.
Former Vice President Mike Pence was scheduled to attend an event in Florida on Friday afternoon, when he's expected to address recent attacks by former President Donald Trump. https://t.co/ZwjVxu2Ziv

— NEWSMAX (@NEWSMAX) February 4, 2022
Coincidentally, lawmakers are trying to pass legislation to firm up the vice president's role during the certification process after a presidential election. If Pence didn't have the power to change the results, Trump wonders, why was there a need to change the rules? According to the former president, it seems obvious that Pence had the authority to reject the Electoral College ballots and send them back to the states for recertification.
Prior to the January 6, 2021 certification ceremony at the Capitol, then President Trump allegedly tried to push Pence to "send back the votes" to states where he suspected voter fraud. In short, he seems to feel betrayed by someone who used to stand by his side.
Unfortunately, his former running mate appears to be distancing himself from the former president. Making matters potentially worse for Pence, the House Select Committee investigating the January 6 riot has requested access to some of Pence's official records in the days leading up to the Capitol Hill incident. That information will put the two men's White House relationship under a microscope, perhaps for the first time since they left office.
Copyright 2022, NewsBroadcast.com