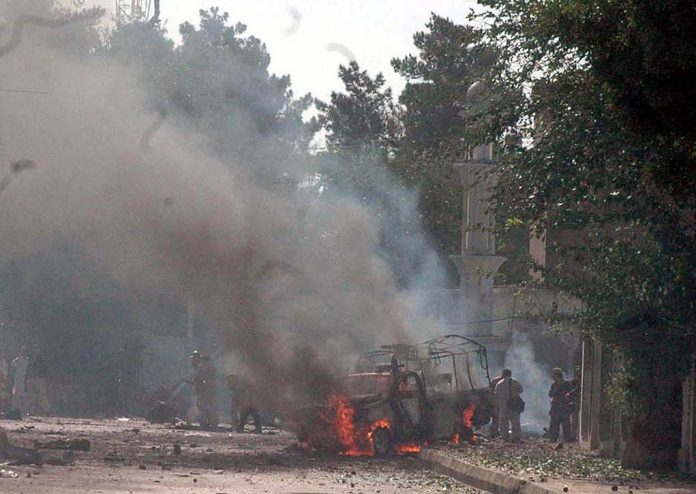 (NewsBroadcast.com) – Removing American troops from Afghanistan has been a hope of American presidents for several years. Still, such a plan requires strategic thinking, solid communication, and an encouraging hand to the Afghan military.
However, President Joe Biden's attempt to remove our soldiers from Afghanistan left the nation in shambles, so much so that the Taliban took over the president's palace on Sunday, August 15. Former President Donald Trump believes this incident is severe enough that Biden should resign from office.
On Sunday, August 15, Trump released a statement that quickly circulated on Twitter, calling on Biden to "resign in disgrace." He used what is happening in Afghanistan as the foremost reason for the necessity for Biden's resignation. However, he also cited the current COVID-19 surge, border crisis, and high energy prices as additional reasons the current administration should step down.
Western Journal commentator Samantha Chang shared more of Trump's sentiment on Twitter:
Trump: Biden must resign over botched, unconditional troop withdrawal from Afghanistan.

The issue isn't troop drawdowns, b/c many Americans want this.

It's the incompetent, unstrategic way Biden bungled this operation that ignited bipartisan backlash.https://t.co/50Nbr0QGHR

— Samantha Chang (@samantha_chang) August 16, 2021
Trump followed up his Sunday statement on Monday, August 16, asking Americans, "who or what will Joe Biden surrender to next?" He concluded his remarks telling the reader to ask the current president "if they can find him." President Trump has made his opinion clear about how Biden is doing in his current role. Now Americans will likely soon see other politicians and lawmakers voicing their views on the matter.
Copyright 2021, NewsBroadcast.com