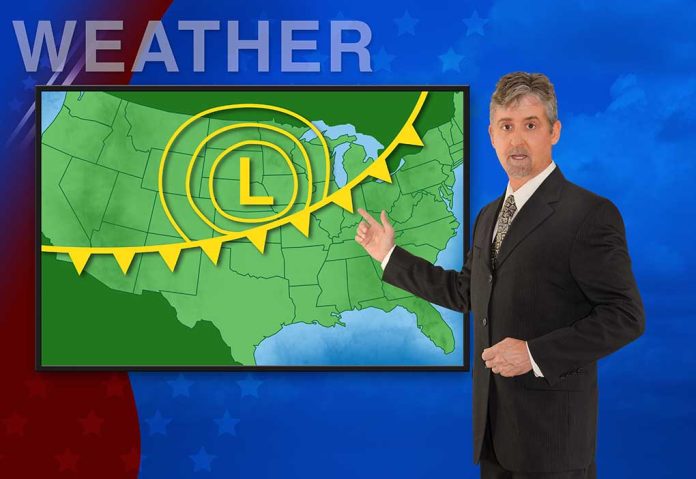 (NewsBroadcast.com) – Most people have experienced a small mistake at work, whether it came in the form of forgetting to email an attachment or spilling coffee on an important report. But, one bad news day turned horrific at a Washington news station when a pornographic clip aired during a weather forecast segment.
Around 6pm on Sunday, October 17, viewers of KREM-2 saw a sexually inappropriate video appear over the shoulder of meteorologist Michelle Boss. The explicit video played for around 10 seconds before it disappeared from the screen. For some inexplicable reason, all the on-screen personalities appeared not to quickly notice the error.
Understandably, many residents called the police over the incident. Daniel Walters, a reporter for Inlander, shared more about the investigation on Twitter:
KREM somehow broadcast a porn video during its weather report and now the cops are involved: pic.twitter.com/r8QqgkImuj

— Daniel Walters (@danielwinlander) October 18, 2021
During the 11 p.m. news broadcast, the company's Vice President and Chief Communications Officer issued an apology for the incident, although she did not provide an explanation of how the video appeared. Pending the results of the investigation, the media company could be facing a hefty fine from the Federal Communications Commission (FCC) for "indecent programming" when children are likely to be watching.
Hopefully, KREM-2 figures out exactly how this inappropriate video made it to viewers' eyes and puts measures in place to prevent such an indecent broadcast from happening again.
Copyright 2021, NewsBroadcast.com