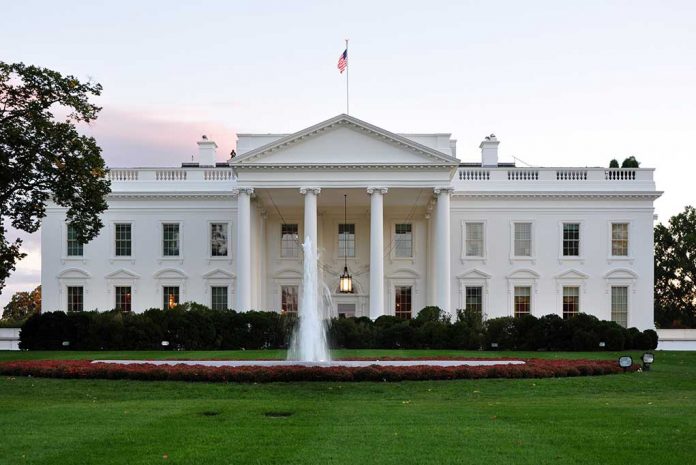 (NewsBroadcast.com) – On September 9, President Joe Biden held a press conference. One might think he would address Afghanistan and the people left behind, but no. Instead, the commander-in-chief had other things on his mind — namely, the COVID-19 pandemic. During his speech, he took aim at several people. First, he expressed his frustration with those who refused to get the vaccination. It would've been fine had Biden stopped there, but he didn't. Instead, the president discussed a slew of actions he's taking to ensure people do get the vaccine, even if they don't want it.
A Six-Pronged Approach
During the speech, Biden discussed a six-pronged approach and how he plans to combat the "pandemic of the unvaccinated." The plan addressed six points:
Vaccinate holdouts
Further protecting the vaccinated
Keeping schools open safely
Requiring masks and increasing testing
Protecting the country's economic recovery
Improving care for people with COVID-19
President Biden laid out his plans for each point, but the most notable actions include those issuing vaccine mandates for employees. To ensure compliance, Biden issued two executive orders.
The first addresses vaccinations for federal workers, particularly those that work in the executive branch. These employees no longer have the option to receive the jab — if they want to work, they must get the shot.
The second executive order took aim at federal contractors. Contractors who want to work with the government must get the vaccination, but not only that, they also have to ensure employees working for the contractors are vaccinated too.
He also insisted that companies with more than 100 employees issue mandates, which certainly raised many eyebrows. Essentially telling people to get the jab or join the unemployment line certainly seems a little drastic, after all.
Raising Concerns
Undoubtedly, the president's six-prong approach is raising concern across the country. After all, receiving the vaccination is a personal choice, not something anyone should force anyone else into doing. Biden took aim at governors — presumably Ron DeSantis (R-FL) — when he talked about local officials feeling threatened with salary and funding losses. DeSantis has said he will not allow mask mandates in school, and those who issue one anyway will face penalties.
Also of note, there will be harsher penalties for those who refuse to follow masking guidelines. One such penalty addressed those who travel. If you don't wear a mask when you fly, Biden says, the TSA "will double the fines." He continued, "If you break the rules, be prepared to pay."
The COVID-19 pandemic has undoubtedly changed the face of America — the world, really. However, instituting draconian measures isn't likely to have the desired effect of getting people to receive the vaccine. Freedoms are extremely important to the American people. Having someone else force you to undergo a medical procedure doesn't sit right with the millions who choose to exercise these freedoms.
Copyright 2021, NewsBroadcast.com