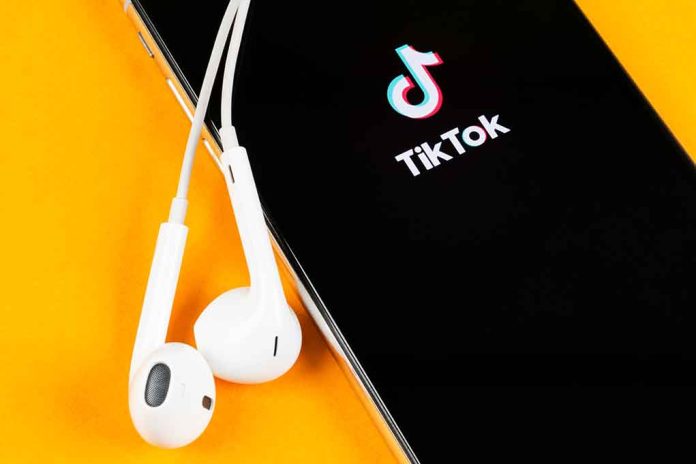 (NewsBroadcast.com) – The social media sharing site TikTok reaches approximately 80 million monthly users, and, according to a September 2021 survey, nearly 70% of them are under the age of 40. Exit polls from the 2020 presidential election show that younger voters (45 and under) overwhelmingly backed president Joe Biden. Unsurprisingly, the White House team turned to a group of social media influencers to advance their agenda and push their narrative.
According to an article in the Washington Post, White House Press Secretary Jen Psaki and a group of staffers from the National Security Council held a Zoom briefing with 30 top TikTok influencers on March 10. They discussed issues of inflation, gas prices, and the Russian military action in Ukraine and explained how the media mavens could spread this information they now have from an "authoritative source."
This is so embarrassing. https://t.co/tI69zPSe9t

— The Western Journal (@WestJournalism) March 12, 2022
Senator Ted Cruz (R-TX) was one of several conservative lawmakers who criticized the event as little more than a desperate move by the administration to try to shift the blame for all America's woes onto Russian President Vladimir Putin. Senate Minority Leader Mitch McConnell (R-KY) called out President Biden for trying to blame "14 months of failed policies on three weeks of [war]."
Nobody buys Democrats' efforts to blame 14 months of failed policies on three weeks of crisis in Europe. Inflation and gas prices were skyrocketing and hurting families long before late last month. The White House needs to stop trying to deny their mistakes and start fixing them. pic.twitter.com/rT6GttKS03

— Leader McConnell (@LeaderMcConnell) March 15, 2022
Put another way, Republican lawmakers just aren't buying it.
Copyright 2022, NewsBroadcast.com