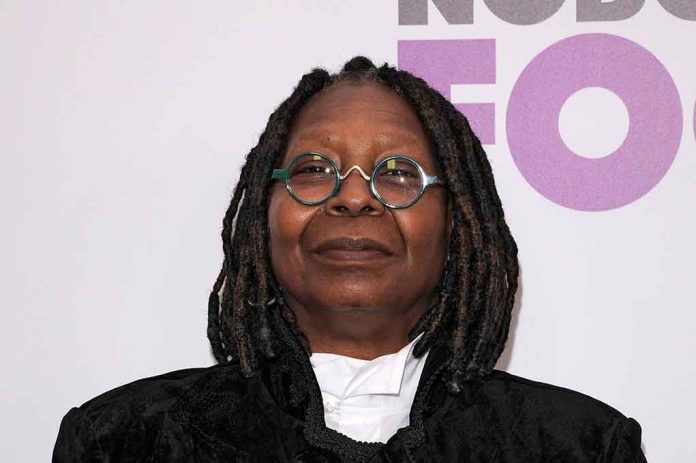 (NewsBroadcast.com) – Nearly every expert anticipated a surge of coronavirus cases after the holidays. As it turns out, they were right. As the Omnicron variant continues its rapid spread throughout the country, many celebrities are sharing their personal experiences with the virus. Even Whoopi Goldberg, a host on the 25th season of The View, announced she contracted COVID-19 after spending time with loved ones.
On Monday, January 3, The View host Joy Behar announced that Goldberg tested positive for coronavirus, despite the fact she had the first two COVID-19 vaccine doses and a booster. Thankfully, Goldberg's symptoms are "very, very mild."
Movie and TV news outlet Decider shared a snapshot of the now-quarantined cast who filmed the show from the comfort of their homes:
#TheView hosts are back in isolation after both Whoopi Goldberg and Sunny Hostin tested positive for COVID-19: https://t.co/BvtMUU7INp pic.twitter.com/hb7aRvhwaM

— Decider (@decider) January 3, 2022
While breakthrough coronavirus cases have been on the rise, most illnesses of vaccinated persons are quite mild, as is the case with Whoopi. According to CDC Director Rochelle Walensky, both hospitalizations and deaths are "comparatively low" despite the rising coronavirus caseload. So, while some COVID-19 test rate data may seem frightening, science, technology, and a deeper understanding of how the virus works have allowed doctors to care for their ill patients quite well during this surge.
Copyright 2022, NewsBroadcast.com