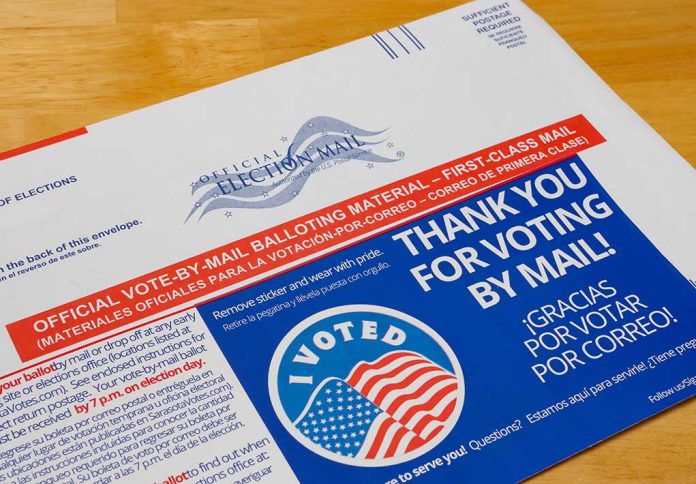 (NewsBroadcast.com) – With concerns of voter fraud sparking conversations about elections all over the country, special attention to registration and voting protocols are at the forefront of many Americans' minds. Especially concerning was the news that Missouri resident Nancy McCafferty recently received four voter notice cards when she lived alone. Apparently, she informed the state that her sons and a girlfriend no longer lived with her, but they reportedly mailed the cards back to her.
The experience made her worry about how many people could take advantage of this standard procedure to vote in multiple states.
FOX2now posted about the incident with the voter on Twitter.
St. Louis woman concerned after getting 4 voter cards in mail https://t.co/JA18TjKCv9

— FOX2now (@FOX2now) February 10, 2022
The Republican director of elections for St. Louis, Gary Stoff, stated the law requires voters to tell the board of elections when they move with a signature card and a new address. According to him, election official probably mailed the voter cards to the house because the people who moved didn't follow proper moving protocol, and the state was trying to "maintain who's voting" in the city.
According to the Democratic director of elections for St. Louis, Ben Borgmeyer, if a voter does not cast a ballot for two federal elections in a row, they "become inactive." While there's little to prevent someone from possibly voting in two different states by timing it in between quarterly state voting reports, the government claims they would swiftly track down any such offenders.
Copyright 2022, NewsBroadcast.com