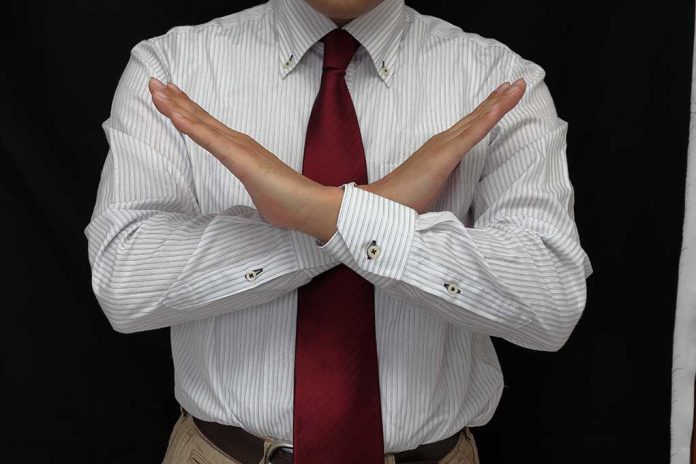 Nancy Pelosi SNUBBED By World Leader – Pushed Aside!
(NewsBroadcast.com) – The Korean Peninsula in Asia is divided into two countries: Communist North and Democratic South. They have been in a technical state of war since the 1950s. South Korea relies heavily upon the United States Armed Forces to keep their northern counterparts on their side of the Demilitarized Zone (DMZ) along the 38th parallel. You'd think, then, that a visiting dignitary from a high-ranking US politician would be a big deal.
Because of the necessary cooperation between the US and South Korea that keeps President Kim Jong-un of North Korea and his Chinese allies at bay, some are wondering why South Korean President Yoon Suk-yeol "snubbed" Speaker of the House Nancy Pelosi (D-CA). She led a delegation traveling around Asia, where she was generally well received, including in Taiwan — not counting the government of Chinese President Xi Jinping in Beijing, of course.
South Korea President Yoon Suk-yeol slammed for skipping Nancy Pelosi meeting for staycation https://t.co/slHssNwi8N pic.twitter.com/0p4y3uQyC1

— New York Post (@nypost) August 4, 2022
However, when Speaker Pelosi traveled to the capital city of Seoul, Yoon elected to continue his staycation and limit his interaction with the Americans to a 40-minute phone call. His critics claim that his reason for staying away from a personal meeting — even though he was also in the capital — was to avoid becoming a target of China's ire.
Official statements from the South Korean administration deny those allegations and claim the visit was announced after Yoon's plans were already set. In a statement on the Speaker's official website, she said that conversations with him highlighted "areas of continued cooperation to advance a free and open Indio-Pacific."
Seems like they could have had that conversation while Pelosi was anywhere.
Copyright 2022, NewsBroadcast.com