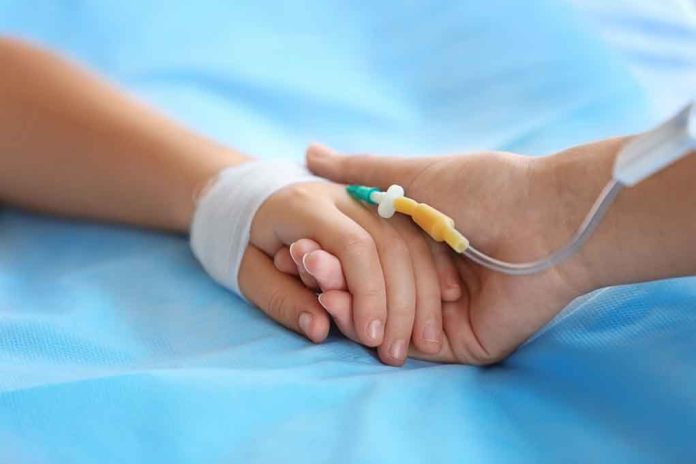 (NewsBroadcast.com) – At the beginning of the pandemic in March 2020, many admired the way Germany came together to battle the virus through lockdowns and mask requirements. However, the world is entering its third year of COVID-19, mandates are controversial, and tensions are high – all of which lead to a brutal attack of a 17-year-old girl for not wearing a mask on a Berlin tram. On February 6, six adults confronted the teen, demanding she cover her nose and mouth. When she refused, they beat her so badly, she had to go to the hospital for her injuries.
The assault occurred days after German President Frank-Walter Steinmeier called for more pro-mandate voices.
A Teenage Girl Was Beaten for Not Wearing a Mask Just Days After Politicians and the Media Riled Up Pro-Mandate Demonstrators. https://t.co/7yhhJdasbp

— R.J. Kassam (@RaheemKassam) February 6, 2022
The teen isn't the first victim of a pro-mask controversy in Germany. In September 2021, two people were arguing over masks at a gas station when the customer killed the attendant in cold blood. The government blamed the rising violence on alleged coronavirus misinformation, but many protesters in the country just want to retain their freedom of choice. They don't want mandates for vaccines, and are taking their voices to the street in protests across the country.
Currently, about 75% of Germans are fully vaccinated, but it doesn't seem to be enough to help the residents return to normal life.
There's no word on the condition of the teen victim, but police have arrested two of the alleged perpetrators so far.
Copyright 2022, NewsBroadcast.com