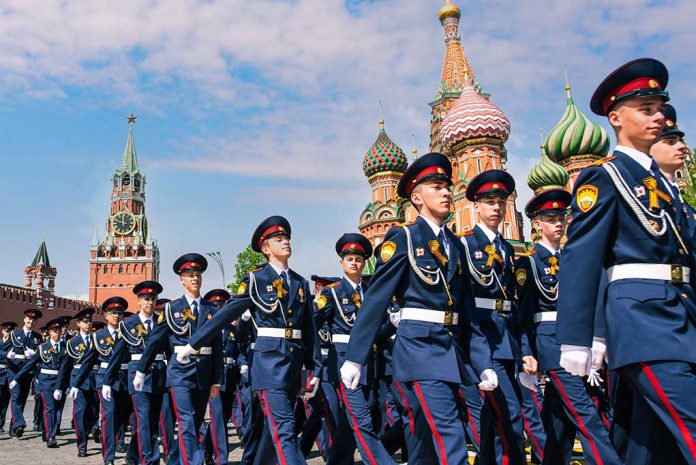 (NewsBroadcast.com) – Russia always loves a chance to flex its muscles and generate new propaganda. The nation's latest stunt comes in the form of Zapad 2021, a weeklong military exercise it does in conjunction with Belarus. Together, the nations' militaries will train 200,000 troops.
On Friday, September 10, Russia and Belarus launched Zapad 2021 along their border with NATO and European Union nations. While these exercises happen every four years, this instance comes after months of increasing tensions between Russia and western nations. In addition, it shows Russia's strong support of Belarusian leader Alexander Lukashenko and the strong-arm he has been using to combat dissent in his nation.
Russia's Ministry of Defense shared footage from the exercises of warship, tank, and fighter jet drills, saying the nation was practicing how to fight off an aerial attack. Reuters shared a snapshot of the "war games":
Russia and Belarus begin active phase of huge war games https://t.co/m65ki4W3Au pic.twitter.com/T1AywmAkrw

— Reuters (@Reuters) September 10, 2021
Russian President Vladimir Putin says the drills are "not targeting anyone," but many western nations are nervous after watching Russian troops amass on their borders on and off for months.
Few leaders see Russia invading another nation in the immediate future, but many NATO countries expressed concern the growing Russian army and its exercises could "create a security deficit in the region." While there is no major reason for concern at the moment, NATO and our allies will certainly need to watch Russia's growing war games closely in the months to come.
Copyright 2021, NewsBroadcast.com