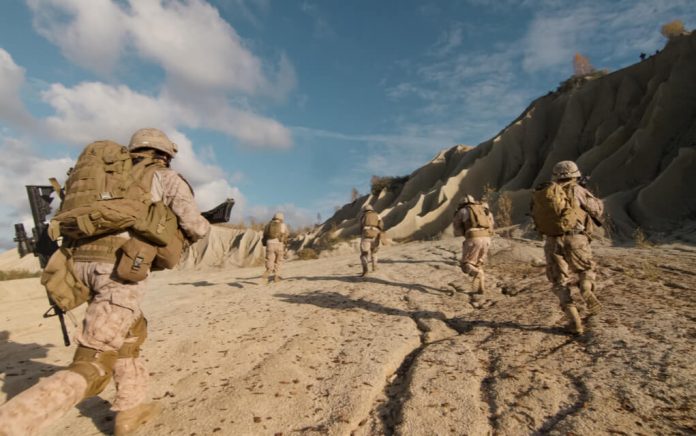 (NewsBroadcast.com) – As Americans have watched the chaos unfold in Afghanistan over the past two weeks, our US military scrambled to evacuate as many vulnerable people as possible from the now Taliban-governed nation. So far, ISIS has killed 13 service members assisting with the evacuation, and many lawmakers are hoping to hold President Joe Biden accountable for this ongoing disaster.
On Friday, August 27, Representative Lee Zeldin (R-NY) spoke with Rita Cosby on "The Rita Cosby Show" with WABC Radio about the situation. He emphasized that Biden should resign, noting that he's not "up to the job" and "the worst is [yet] to come" as the rest of the world watches his "vulnerability."
Zeldin shared more of his thoughts on the Biden administration on Twitter:
The President & his team clearly are not up to the task at hand, are trying to operate inside of false realities, & the future is likely to only get worse. Our service members, fellow Americans, & allies abroad need American leadership & strength, not surrender & weakness.

— Lee Zeldin (@RepLeeZeldin) August 26, 2021
During the interview, Zeldin also proposed that Biden has a "shadow Cabinet," referring to more people behind the scenes "who are giving this president some really bad advice." Zeldin's call for Biden to resign came quickly after similar calls from GOP Senators Josh Hawley (R-MO) and Marsha Blackburn (R-TN). Additionally, Senator Lindsey Graham (R-SC) said that Congress should impeach Biden over his horrific handling of the situation.
Across the board, lawmakers are asking for more accountability surrounding the crisis in Afghanistan, as Biden has largely remained behind the scenes for much of it. Hopefully, these calls for transparency and justice will result in needed change rather than more silence and evasion.
Copyright 2021, NewsBroadcast.com