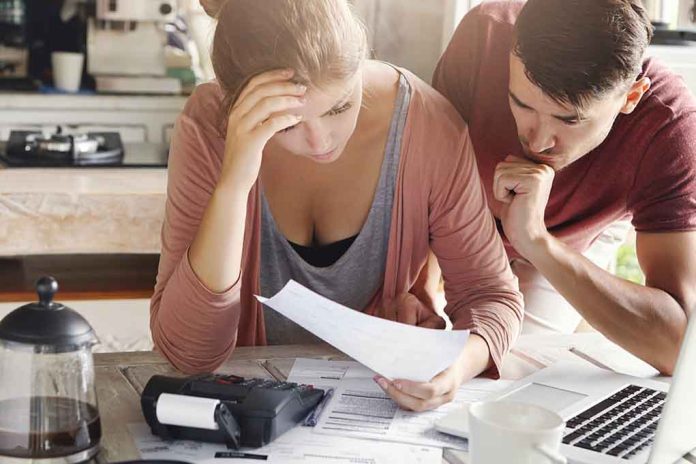 Federal Assistance Programs For AMERICANS — See If You Qualify
(NewsBroadcast.com) – Did you know that the United States government provides over 2,200 Federal assistance programs to the general public? It does, and these programs have a broad range of applications and benefits for state and local governments, institutions, non-profit organizations, and individuals.
Here's a rundown of the major government assistance programs for individuals and businesses.
Unemployment Insurance
Unemployment insurance (UI) is a federal-state program that pays a portion of the beneficiary's salary when they lose their job through no fault of their own. UI benefits are calculated as a proportion of annual earnings and can last up to 26 weeks. Remember that UI benefits are taxed at the federal level. An extension can be sought if necessary. The program is handled by individual states, each with its own qualifying and filing requirements.
Temporary Assistance for Needy Families
Temporary Assistance for Needy Families (TANF), generally known as welfare, is a federally financed, state-run assistance program aimed at assisting families in regaining their independence after a period of hardship. Housing, food, home energy, childcare, and job training assistance may be available to qualified recipients. TANF beneficiaries are required to work in some capacity as determined by their state.
Each state administers its TANF program and sets its own qualifying requirements. To apply for benefits, go to your local county social services agency or contact your state TANF office for local contact information. TANF beneficiaries are still eligible for other government benefits.
Section 8
The US Department of Housing and Urban Development (HUD) funds the Section 8 program, which provides rent subsidies to property owners in the form of housing assistance payments (HAP) on behalf of extremely low-income individuals/families, senior citizens, and persons with disabilities.
The differential between the actual rent charged by the landlord and the amount covered by the program is subsequently paid by the family.
When a family is given a housing voucher, they must find a suitable dwelling unit of their choice where the landlord agrees to rent under the program. When a family chooses a housing unit, and the HACLA approves the home and lease, the family enters a one-year lease with the landlord.
Supplemental Nutrition Assistance Program (SNAP)
SNAP (formerly known as food stamps) assists low-income families in supplementing their food budgets to achieve self-sufficiency. Individual states that operate the program determine eligibility. Applications are made in one's home state by contacting the local SNAP office. Some states allow online applications, while others require physical presence.
Your household may be presumed "categorically eligible" for SNAP if all members of the household are getting Temporary Assistance for Needy Families (TANF), Supplemental Security Income (SSI), or in some cases, other general assistance since you have already been established eligible for another means-tested program.
Low Income Home Energy Assistance Program (LIHEAP)
LIHEAP is a federally financed program that helps low-income families with their energy bills. It's crucial to remember that LIHEAP is primarily intended to assist people in meeting their energy demands.
LIHEAP specifically assists with cost management for:
● Home energy bills
● Energy crises
● Weatherization
● Minor energy-related home repairs
These are one-time payments intended to provide temporary energy assistance. Although LIHEAP is federally financed, it is administered at the state level; therefore, applicants must contact the state or tribal LIHEAP office to apply for benefits.
Conclusion
As we can see, the federal government offers aid to the American people in a wide range of areas and through a variety of methods. From rental assistance to food subsidies, unemployment insurance, and so much more, help is always around the corner. Whenever you are faced with financial difficulty, you can look up these federal assistance programs for relief.
Copyright 2022, NewsBroadcst.com