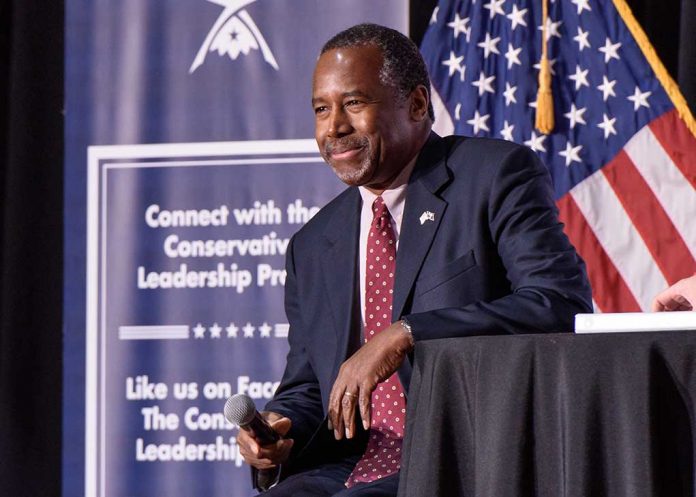 (NewsBroadcast.com) – In the world of American politics, there is often controversy over the concept of the "career politician." This refers to an individual who spends their entire working life in the halls of power — critics say this makes them unsuitable lawmakers, as they are too entrenched in the world of politics to connect properly with the people they represent.
That was never going to be an issue for Dr. Ben Carson.
Before entering politics, Carson spent almost three decades as the director of pediatric neurosurgery at the Johns Hopkins Children's Center. Having risen to the top of this exclusive field, he decided to run for the Republican presidential nomination in 2015.
Early Life
Carson's father left his family while he was still a child, leaving severe financial difficulty in his wake. As a child, Carson was an unenthusiastic student; however, his mother's encouragement molded him into a better pupil.
Medical Career
Carson earned a full scholarship to Yale, where he studied psychology. He then enrolled in the University of Michigan's School of Medicine, eventually opting to specialize in neurosurgery. During his internship at Johns Hopkins University, his superior hand-eye coordination quickly made him into a highly skilled surgeon.
He spent several years working in Australia before returning to Johns Hopkins. By the mid-2000s, Carson had become a neurosurgeon of international renown, performing a number of high-profile surgical separations of conjoined twins.
Politics
Carson's move toward politics began in earnest less than a decade ago. He was highly critical of the Obama administration's approach to healthcare and taxation. In 2013, shortly after he retired as a surgeon, Fox News hired Dr. Carson as a contributor.
He ran for the GOP presidential nomination in 2015 but dropped out after Super Tuesday in March 2016. When Donald Trump was elected to the White House, he made Carson his Secretary of Housing and Urban Development, a role he occupied until Trump left office.
Dr. Ben Carson may not have found the success in politics that he would have liked, but considering he went to Washington, DC after a long and illustrious medical career, it's safe to say no one can question his love of country.
Copyright 2021, NewsBroadcast.com