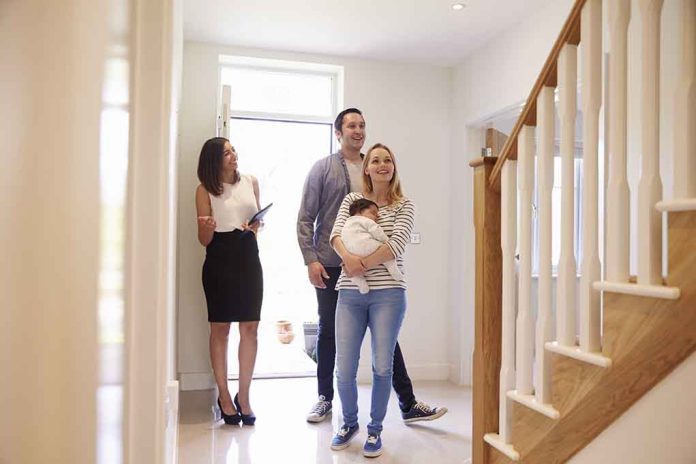 This Guide Takes the Guesswork Out of Finding Federal Rental Assistance
(NewsBroadcast.com) – Maintaining a proper roof over one's head is fundamental to life. Unfortunately, many people have difficulty paying rent, often due to factors beyond their control like acts of nature or living in an area with a recessed economy. Fortunately, the federal government has a variety of programs to help individuals and families in their times of need.
The US Department of Housing and Urban Development (HUD) is a great "one-stop, place to shop" resource to find and apply for a federal rental assistance program that fits your needs.
HUD to the Rescue
HUD offers a comprehensive listing of available resources at www.hud.gov/topics/rental_assistance.
The website provides several useful resources for finding a place to live. For example, it has a link to a great online map to help you locate a privately owned apartment complete with a reduced rental rate. Once you find a place, all you have to do is apply directly to the apartment complex's office.
The HUD's site also offers valuable information regarding public housing. For example, you can apply directly on the website for a quality, affordable apartment if you suffer from disabilities, are past retirement age, or your family qualifies as low-income. In addition, you can look up public housing agencies in your home state or nationwide, depending on your particular needs and your family's.
You can also apply for rental assistance under Section 8, the Housing Choice Voucher Program. This federal operation provides funds for all or part of your rent, depending on your specific needs and circumstances. Once again, you can avail yourself of those services through a local or nationwide public housing agency.
The HUD also offers valuable information regarding rental assistance programs at the state level and helps with taking advantage of properties with Low Income Housing Tax Credits (LIHTC).
If you require further assistance regarding housing issues, you can contact a HUD-approved counseling agency or call 1-800-569-4287.
The US Treasury Department at Work for You
The US Department of Justice (DOJ) also offers help through its Emergency Rental Assistance Program. It provides support at the local, state, and tribal levels for low-income families and others needing assistance paying rent.
The Treasury Department offers direct assistance to at-need families and individuals by helping eligible households using existing rental assistance programs. You can also find a listing of emergency rental assistance programs nationwide on the Treasury Department website.
USA.gov Rental Assistance Portal
An official website of the United States government, USA.gov, offers a vast amount of information and links to various rental assistance programs available to qualified individuals at all levels of government.
You can find information at www.usa.gov/finding-home on finding affordable rental housing, the federal Housing Choice Voucher Program (formerly Section 8), obtaining rental assistance, and much more.
Copyright 2022, NewsBroadcast.com