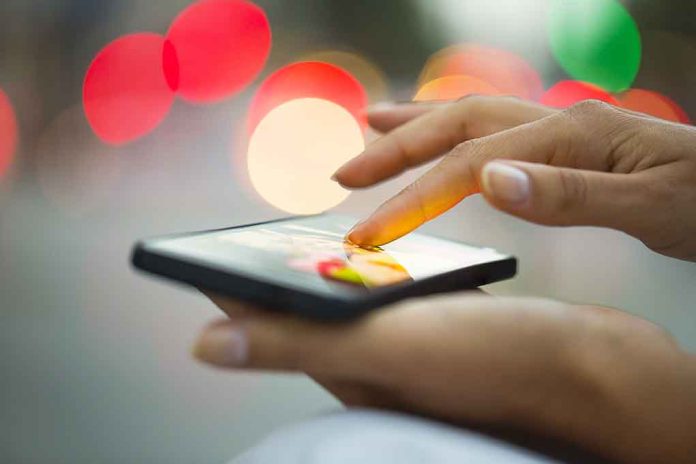 This "Trick" Forces Google To Erase Your Phone Number
(NewsBroadcast.com) – Privacy remains one of the biggest concerns for Americans. A 2020 study showed that 9 in 10 Americans viewed the issue of data privacy as a human right and believed all US citizens should have the right to delete personal data online.
Not so long ago, there seemed to be no limit on the information others could find out about a person online. Phone numbers, addresses, names of family members, and old photos were all there. There's even a saying, "The internet never forgets." The biggest search engine in the world is now letting people delete some of their personal data — kind of.
Google Makes Big Change
On April 27, Michelle Chang, Google's global policy lead for search, wrote a blog post announcing a major change. The Alphabet-owned search engine will allow people to have more control over how their personal data can be found. Internet users can now request to have their phone numbers, physical addresses, and email address removed from Google's search engine results. Other information criminals might use, like log-in credentials, will also be removed upon the user's request.
Google has always allowed users to request the removal of bank account information, credit card numbers, or other info that criminals could use against them.
How to Request Removal
To have the information removed, users can visit Google Support and start the process. There are some requirements that a person must meet to be successful: your contact information must be present, or the content must contain a threat.
In addition, the data request must be one or more of the following to qualify for removal:
Credit card numbers
Restricted, personal or official records like medical records
Log-in credentials
Personal contact information
Images of IDs
Images of handwritten signatures
Confidential government identification numbers
After sending Google a request to remove the information, the company will send a confirmation email. It will then review the information provided and contact the user for more details if needed. After the company has what it needs, someone will notify them of any action. If the request is denied, Google will explain why and the user will be able to provide more information
Limitations
Chang did say, however, that Google can only do so much. When a person sends a request to have their personal information removed, the tech company can only remove the data from the Search results. To have it completely scrubbed from the internet, users will need to contact the hosts of individual websites to have the info taken down from the web pages directly.
Copyright 2022, NewsBroadcast.com