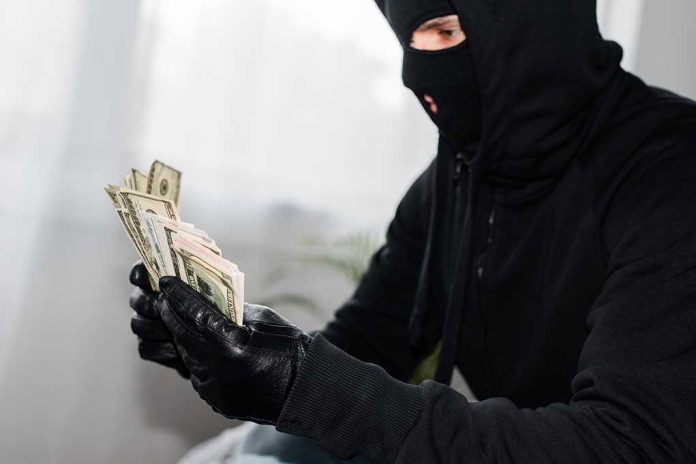 Safeguard Yourself From Identity Threats With These Helpful Tips
(NewsBroadcast.com) – Identity theft is on the rise, with staggering numbers showing just how many people fall victim to the crime each year. In 2020, for example, there were 1.4 million complaints compared to 651,000 the prior year. In fact, most people don't even know they're a victim until it's too late. That begs the question, what can be done to help prevent the crime in the first place?
Watch Your Credit Report
The most important thing a person can do is monitor their credit report. This valuable tool can help stop identity theft before the criminal has a chance to do real damage. Everybody is entitled to a free credit report every 12 months from the three major agencies: TransUnion, Equifax, and Experian.
Make use of this free service and take preventative steps such as setting up alerts that let you know when a new account is opened. That way you can immediately freeze your credit report should you encounter suspicious activity. Freezing your credit report is simple and can be done online in less than 30 minutes.
Safeguard Important Documents
Many times, a person's identity is exposed through sensitive documents such as health bills and financial statements. Make sure you keep these in a locked cabinet, and if you decide to throw away papers with sensitive information on them, including credit card applications you get in the mail, take the time to run them through a cross-shredder. This particular type of shredder cuts the papers into tiny pieces that cannot be put back together, rather than strips that can.
Additionally, other important documents such as your social security card and birth certificate should be locked away in a secure location. Don't carry them with you – if your wallet or purse is stolen, that information can fall into dangerous hands.
With some accounts, you have the option to go paperless. Do this if you can, as it's one less thing for scammers and thieves to get their hands on.
Monitor Your Devices
Mobile devices are a disaster waiting to happen if they fall into the wrong hands. So many people fail to create strong enough passwords (biometric is always better) and autosave passwords in their phones or tablets that pretty much outright hand their information to criminals.
Those who regularly access specific accounts using their mobile devices should activate two-factor authentication, instead of just text messages, which almost anyone can read without having to actually unlock the phone.
Avoid public Wi-Fi because it's not secure enough to prevent breaches, and always install antivirus software on any device that's susceptible. Using a VPN while on mobile devices can help with data protection, but nothing is 100%.
Finally, make sure you allow those important (and sometimes, annoying) software updates. Often, they're patches designed to fix security flaws and the longer you put them off, the more susceptible you are.
World Wide Web
When you're online, make sure you're taking the additional precautions to verify that a site is accurate before entering any sensitive information. For example, don't click on any suspicious links in an email. No reputable websites will ask for sensitive information through a link in your email. This practice is known as phishing, and it's responsible for a lot of headaches.
Social media sites are a great way for hackers to get personal information, especially since many people very personal stuff. Plus, would-be scammers have access to all kinds of information such as where someone is, their friends and family members, and place of employment.
Be careful about what you post and make sure you update your privacy settings so that only specific people can see posts or information.
While identity theft is on the rise, there are certain actions you can take to protect yourself and your loved ones. It's all about being smart and keeping that sensitive information close to your chest, making it harder for anyone to make a victim out of you.
Copyright 2022, NewsBroadcast.com