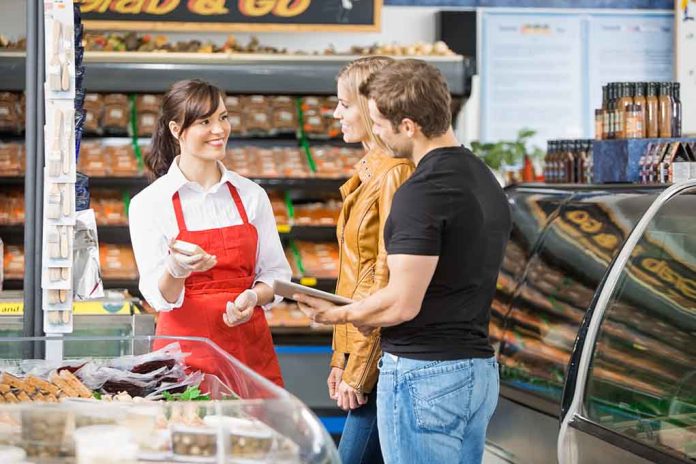 How Does the Supplemental Nutrition Assistance Program (SNAP) Work? Your Questions Answered
(NewsBroadcast.com) – Hunger and malnutrition are increasingly becoming a global menace, and particularly in America. In 2020 alone, nearly 18% of adults lacked access to food that would provide sufficient nutritional value to their bodies.
The situation is worse for minority groups, people with disabilities, and low-income households, especially during this post-pandemic era. Luckily, Supplemental Nutrition Assistance Program (SNAP) continues to be a lifeline for many individuals and families facing dietary challenges countrywide.
This post explains what SNAP is, its eligibility requirements, how to apply, and what it can be used for.
What is the Supplemental Nutrition Assistance Program (SNAP)?
SNAP, previously known as Food Stamps, is a government initiative that officially began in 1962. Its aim is to help low-income households become food secure and obtain nutritional value from the food they eat.
As of 2021, the program served more than 42 million Americans annually, making it the single most extensive national anti-hunger program. Households that benefit from SNAP receive supplemental income every month for purchasing eligible foodstuffs in authorized stores nationwide.
These funds don't come as cash or bank transfer but rather on an Electronic Benefits Transfer (EBT) card. The amount one receives each month depends on income level and family size. In most cases:
An individual living in a household can get a maximum of $250
Two people can get at most $459
Three people home can receive $658
Four people living together can earn $835
Five person families obtain $992
Six people receive a maximum of $1,190
Seven household members earn $1,316
Eight members earn $1,504 each month
Every additional member from the eighth person receives a maximum of $188 a month.
Who is Eligible for SNAP?
While SNAP is an entitlement program – meaning anyone with a low income can apply for the benefits, provided they meet the federal requirements, states have the flexibility to adjust their needs for the program. At the national level, the government requires applicants to:
Have a gross monthly income at or below 130% of the poverty line or $2,252 monthly for a family of three people.
Have a net income below or at 100% of the poverty line or $1,732 monthly after deductions for a family of three.
Have assets below $3,500 for families with a disabled or elderly person and $2,250 for those without.
Some groups of people are not eligible for SNAP benefits. These include most college students, strikers, convicted felons, and some documented and undocumented immigrants.
What Can You Use SNAP For?
Monthly SNAP funds received through the ETB card can be used at any one of the 263,000 retailers countrywide to purchase select items. These include:
Cereal
Snack foods
Fish
Fruits
Vegetables
Non-alcoholic beverages
Poultry
Dairy products
Bread
Meat
Seeds or plants producing food for subsistence use
While other items similar to the ones listed above are approved for purchase, some are entirely disqualified. They are – alcoholic beverages, liquor, wine, beer, live animals (apart from fish removed from the water, shellfish, and animals slaughtered before pickup), medicines, supplements, non-food items, and tobacco products such as cigarettes.
How to Apply for SNAP
States design their SNAP application processes in line with federal guidelines. In many states, interested candidates can apply online, physically at the SNAP regional office, or through SNAP fax and mailing addresses. All applicants undergo an eligibility interview (via phone) to determine if they qualify for the program. They must also show income statements, residency, deductible expenses, immigration status, and household composition to be considered for eligibility.
Apply for SNAP Today!
The Supplemental Nutrition Assistance Program application is open to all low-income households, regardless of their background. The requirements vary from state to state, but most tend to align with federal policies. Apply for your SNAP ETB card today to access the program's nutritional benefits.
Copyright 2022, NewsBroadcast.com