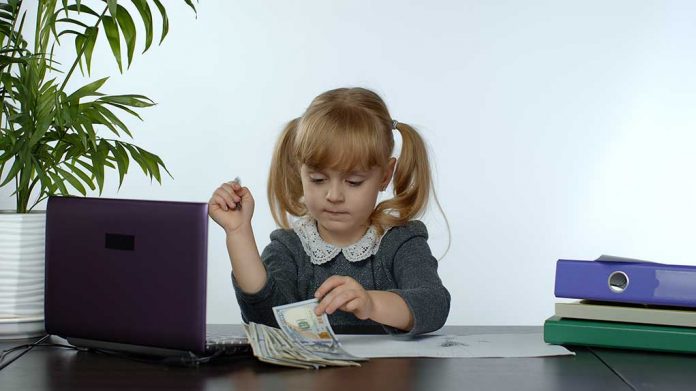 (NewsBroadcast.com) – In the world of personal finance, the credit score is an item of unrivaled importance. If your rating is poor, your purchasing power is vastly reduced. That's why it's vital to protect your credit score and maintain it over time. There are scammers out there ready to pounce, and you are not their only target. Many criminals are stealing the identity of children.
Warning Signs to Look For
Have you ever checked your child's credit or FICO score? You may want to. If thieves obtain the right information, they can open credit lines and create fake accounts that will ruin your child's credit rating. Here are some signs to look for:
Mail or phone calls asking for your child by name.
Collection accounts in your child's name.
IRS notifications for your child of income tax due.
Denial of government benefits to your child's SSN due to its already being in use.
Watch Out When You Fill Out Forms
Think about all of the places where your child's social security number and personal information are stored. From their school to the orthodontist's clinic, many everyday facilities request social security numbers and other personal data.
Unbeknownst to you, some of these companies and businesses share that data for advertising purposes. Ask to opt-out of any sharing to reduce the risk of fraud.
Consider a Credit Freeze
As a safety measure, consider a credit freeze on your minor child's credit report. It restricts access to the report and prevents the opening of new credit accounts. A credit freeze makes it more challenging for thieves to gather the information they want.
Report and Repair
If you find your child's personal data has been compromised, waste no time in resolving the issue. Start by contacting the company where the fraud occurred and providing them with any additional information they require.
Contact all three credit bureaus and ask them to remove fraudulent accounts and addresses. You will likely have to provide a birth certificate. Don't forget to report identity theft to the FTC. This can resolve the issue more quickly and also helps the FTC bring the thieves to justice.
No one wants to suffer unfair damage to their credit score, especially not a child or teenager. Unfortunately, however, these things happen. Staying on top of your child's personal information is the best way to keep thieves at bay.
Copyright 2021, NewsBroadcast.com