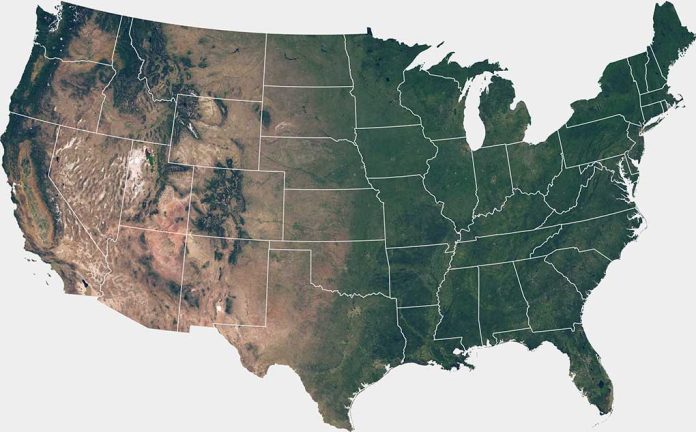 Did Abortion Just Become Illegal? – What SCOTUS Ruling Means
(NewsBroadcast.com) – The issue of abortion in America is — in massive use of understatement — not one that allows for much gray area. Pro-choice Americans use slogans such as "my body, my choice" and "stay out of my womb." However, those who are pro-life believe life begins at conception and that abortion is tantamount to murder. In the wake of the Dobbs decision, many Americans are wondering where their states stand on the issue.
Dobbs Decision
On Friday, June 24, the Supreme Court reversed its Roe v. Wade and Planned Parenthood of Southeastern Pennsylvania v. Casey precedents which established federal protections for abortions based on an inferred constitutional right to privacy. In a 6-3 decision written by Justice Samuel Alito in a case known as Dobbs v. Jackson Women's Health Organization, the SCOTUS specifically ruled those cases no longer stand.
In his majority opinion, Justice Samuel Alito made it clear the previous courts should not have tried to create law and wrote that the Constitution doesn't "prohibit the citizens of each State from regulating or prohibiting abortion." Justice Brett Kavanaugh, in his concurring opinion, said that "the Constitution is neutral and leaves the issue [to be resolved] through the democratic process in the States or Congress."
The Road Ahead
The immediate effect is that the law of each state, district, or territory is the arbiter of whether and when a pregnancy may be terminated. Several states have already severely restricted the right to have the procedure after Roe was reversed by the court.
Alabama will only allow the procedure to prevent serious health issues for the mother
Utah bans abortion except in the cases of rape, incest, or to save the mother's life.
Florida law bans abortions after 15 weeks of pregnancy as of July 1 but Governor Ron DeSantis said the state will pass a more restrictive law.
Texas prohibits abortions after six weeks except if a woman's life is in danger.
Ohio only allows terminations after six weeks of gestation.
Arkansas restricts abortion except if the mother is in danger.
Arizona only allows abortion after 15 weeks.
Other states have passed legislation to allow the procedure to remain legal.
California allows abortions up to fetal viability.
Connecticut has updated its laws to keep the procedure legal.
Illinois allows women to terminate with few restrictions.
Maryland has protected the right to the procedure.
Kansas currently guarantees the right to the procedure but on August 2 voters will decide whether the state Constitution protects it.
Massachusetts allows women to terminate their pregnancies.
Montana's Constitution guarantees the right to the procedure.
To find out where your state stands on abortion, you can find a comprehensive list here.
Copyright 2022, NewsBroadcast.com