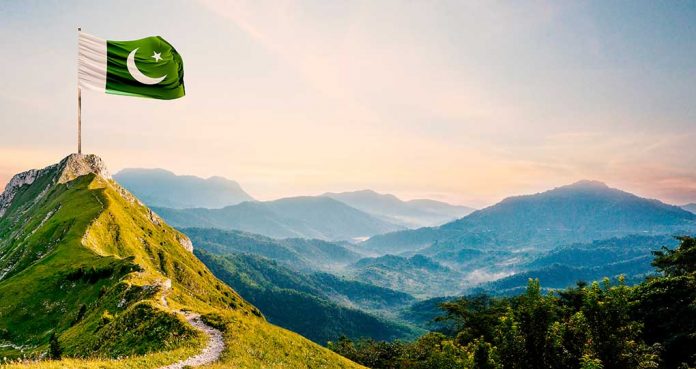 (NewsBroadcast.com) – Over the past week, the messy withdrawal of US troops from Afghanistan concluded. Now, the Taliban is looking to stabilize the country under its rule, which brings up a whole other slew of concerns — especially for surrounding nations. Pakistan is particularly concerned about what the extremist group's control means for its future.
Security Risks
There's no doubt that the Taliban's control means added security risks for surrounding East Asian nations. The Islamist group achieves its means through terrorism. They put this behavior on full display with the execution of citizens who refused to comply with orders, such as the case of the woman shot for allegedly refusing to wear her burqa. If they're willing to carry out such actions against their own, what does that mean for foreign nations?
Pakistani officials worry about an insurgence of Tehrike-e Taliban Pakistan (TTP), the country's faction of the terrorist group. In the past several years, they've kept the TTP under control through intelligence efforts. However, that hasn't completely prevented all attacks. One in April claimed 15 lives, and a subsequent attack in May injured a Chinese engineer.
Pakistan to Support Taliban
According to Pakistani officials, supporting the Taliban is of the utmost importance to ensure peace. At a time when the group is seeking stability, it's susceptible to outside forces, namely the Islamic State (ISIS). By helping the Taliban reorganize, Pakistan presumably ensures safety for its citizens. To assist, the government plans to send its intelligence officials to Kabul.
Pakistani officials say not to confuse this action with recognizing the Taliban as Afghanistan's government. According to an unnamed source, "Whether we recognize the Taliban government or not, stability in Afghanistan is very important."
It's this stability that will help keep other terror factions at bay, particularly ISIS-K, which is responsible for the suicide attacks that claimed the lives of 13 US service members and nearly 200 Afghans.
Pakistan also expects the Taliban to work with them in preventing attacks on its country by handing over any militants caught planning strikes. The next two to three months are critical for both countries, especially in terms of the extremist organization taking complete control of Afghanistan and keeping other factions in line. For now, Pakistan fully recognizes the security risks and is taking action to prevent all-out chaos.
Copyright 2021, NewsBroadcast.com