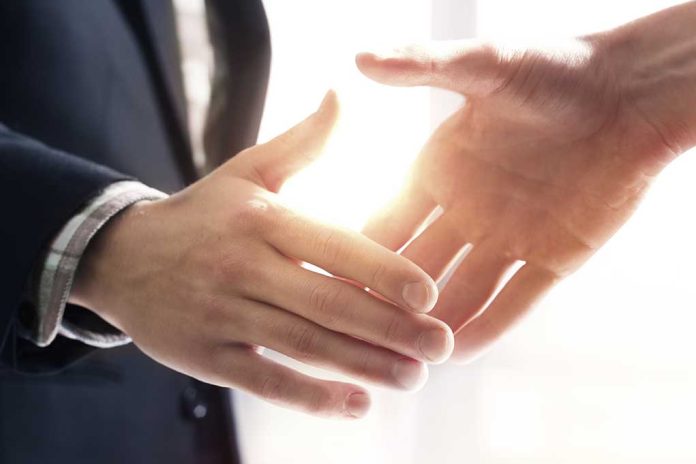 Russia Says "YES" – A Meeting At Last?
(NewsBroadcast.com) – Since launching his war on Ukraine on February 24, Russian President Vladimir Putin has made several not-so-subtle threats against the world by using a hypersonic missile and saying that the use of nuclear weapons is a viable option for him. However, he has recently signaled a willingness to sit down with the United States at the negotiating table regarding those weapons of mass destruction.
The Kremlin said on Monday that it is interested in talks with the United States over nuclear arms but said that negotiations were unlikely to take place at this time.https://t.co/P33zocI1GO

— Newsmax (@newsmax) June 6, 2022
The Kremlin's spokesman Dmitry Peskov, however, said "the whole world needs these kinds of talks" but added it is unlikely the talks would take place anytime in the near future. The United States ambassador to Russia, John J. Sullivan, was quoted saying that "the world's two biggest nuclear powers must continue to talk."
Sullivan's comments were part of a response to a concern that President Putin might be considering closing down the American embassy and effectively cutting off diplomatic relations between the two countries. The Russian leader was a KGB officer during the Cold War and took pride in his nation, which he says has been humiliated since the fall of the Soviet Union in 1991.
Several news outlets have reported that Putin has been framing his war in Ukraine as something of a new beginning for Russia. He is trying to sell it as a revolt against the United States in response to President Joe Biden agreeing to send high-tech missile systems to Kyiv.
Copyright 2022, NewsBroadcast.com