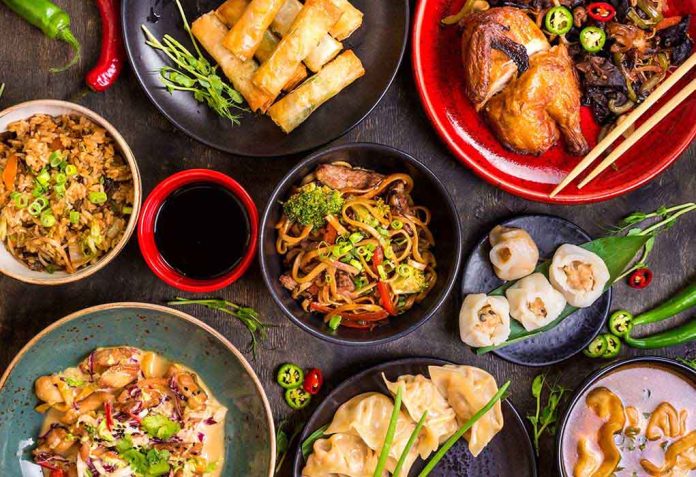 This US Chinese Restaurant Allegedly Fronts Millions In Global Scheme
(NewsBroadcast.com) – Money laundering is the crime of taking cash earned from illicit activities and making it appear to have come from a legitimate source. A federal grand jury under the United States Attorney's Office District of Massachusetts just handed down indictments against eight people for allegedly doing just that as well as "unlicensed money transmitting." One of them was also charged with possession of marijuana with intent to distribute.
The suspects' names are:
Shi Rong Zhang, 48, of Windham, NH
Qiu Mei Zeng, 47, of Quincy, MA
Vincent Feng, 32, of Quincy, MA
Da Zeng, 30, of [no city given], MA
Wei Qing Zeng, 58, of Quincy, MA
Xian Rong Zeng, 45, of Hanover, MA
Qiu Fang Zeng, 59, of Windham, NH
Chengzou Liu, 36, of Braintree, MA
Eight people have been indicted for their alleged roles in an int'l money laundering ring that laundered millions in drug trafficking proceeds, following our investigation with @DEANEWENGLAND, @IRS_CI, @bostonpolice, @MassStatePolice & @quincymapolice. https://t.co/t8dG8cDtqX pic.twitter.com/OVYSrOnTnj

— FBI Boston (@FBIBoston) July 29, 2022
Prosecutors allege that the group owned and worked at China Gourmet in Boston's Chinatown neighborhood and Wonderful Electronics, a supply company in the city of Hanover. They're accused of accepting large amounts of cash from traffickers and then sending an electronic transfer of equal amounts (less a fee, of course) back to them in Chinese renminbi.
A Drug Enforcement Agency (DEA) press release said it used wiretapping over a period of several months to identify the suspects who supposedly did their best Mr. Clean imitation on "tens of millions of dollars' worth of drug trafficking proceeds." The conspiracy charge carries a sentence of up to 20 years in prison and a fine of double the property value involved.
The charge of transmitting money without a license adds another five years and a $250,000 fine; the one person charged with the intent to distribute marijuana, faces 20 more years and a fine of $1 million.
Copyright 2022, NewsBroadcast.com