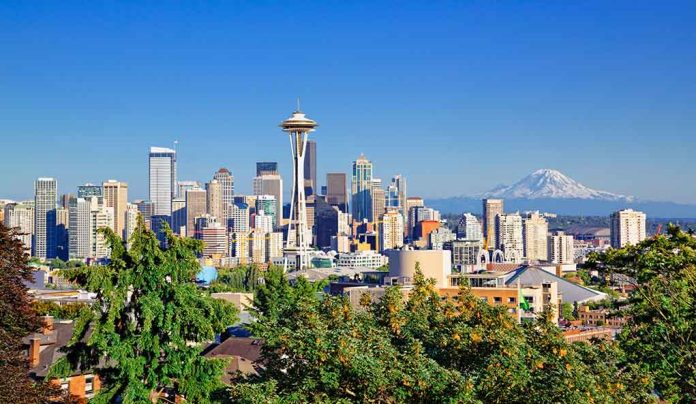 (NewsBroadcast.com) – Once upon a time, two women, Democratic Representatives Rashida Tlaib from Michigan and Ilhan Omar from Minnesota, came to Washington, DC and joined with several other Democrats to form "The Squad," and they decided taking money away from police departments would be a good thing for America. However, much like other fairytales, things did not go exactly as they may have imagined, and violent crime did not take long to become a major issue in cities across the country.
This situation has been true in Seattle, Washington — the corporate home of Amazon — and the company has decided to move employees out of their downtown location for their safety. Perhaps the company made the decision because a 15-year-old boy was shot and killed just outside the office building in question at the intersection of 3rd Avenue and Pike Street on March 2.
When pandering, meddling and promoting crime doesn't pan out, you take your money and run!https://t.co/KVXRMAUcQx

— Milo 🇺🇸 (@CoddeMilligan) March 13, 2022
According to the crime dashboard on the city's website, the number of gun incidents (shots fired/non-fatal shootings/fatalities) for January 2022 are up across the board by 55% over the same period last year. The Wall Street Journal reports these types of violence have fluctuated from 2012 to 2019, with sharp increases in 2020 and 2021.
Also, the McDonald's "flagship" restaurant at that same intersection had to close down for their workers' safety, per a Newsweek article dated March 12. Hopefully, the Liberal politicians will come to their senses, and perhaps eventually, everyone will be able to say, "…and they all lived happily ever after."
Copyright 2022, NewsBroadcast.com