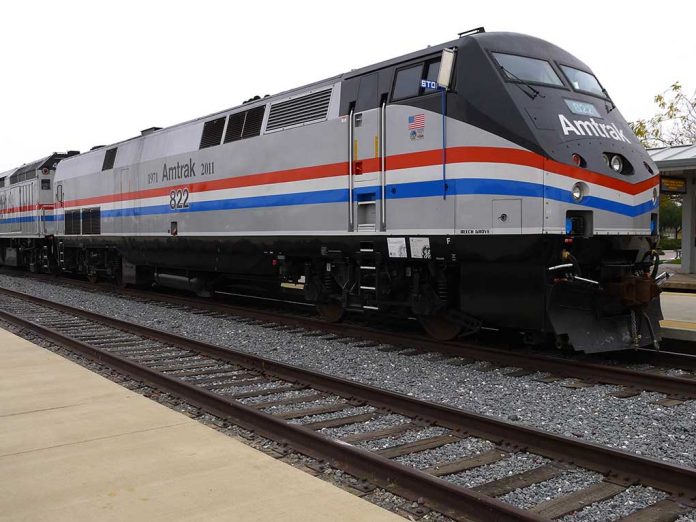 (NewsBroadcast.com) – Many people dream of riding the rails across America, enjoying the vast scenery the nation has to offer through the windows of an Amtrak sightseeing car. Sadly, several individuals found their cross-country journey cut short this week when an Amtrak train heading from Chicago to Seattle/Portland derailed in Montana.
At about 4 p.m. on Saturday, September 25, news spread that the Empire Builder, a long-distance Amtrak train, derailed near the tiny town of Joplin, Montana. The incident occurred on the track owned by the BNSF railway. There were 146 passengers and 16 crew members on board, and the crash killed 3 people and 7 individuals remain in the hospital with their injuries.
The train consisted of 10 cars, the back 8 of which derailed near a railroad switch. A team from the National Transportation Safety Board (NTSB) and the Federal Railroad Administration (FRA) is investigating the incident.
NPR shared the Amtrak CEO's comments on the deadly event:
Amtrak CEO Bill Flynn expressed condolences to those who lost loved ones and said the company is working with the NTSB, Federal Railroad Administration and local law enforcement, sharing their "sense of urgency" to determine what happened. https://t.co/6xgEOwflVa

— NPR (@NPR) September 27, 2021
Historically speaking, track conditions cause most train accidents these days, rather than human error. However, it could be months before the NTSB delivers a report on the incident. For now, BNSF is preparing to repair the track and give Amtrak the green light to use the historic and beautiful route once again.
Copyright 2021, NewsBroadcast.com