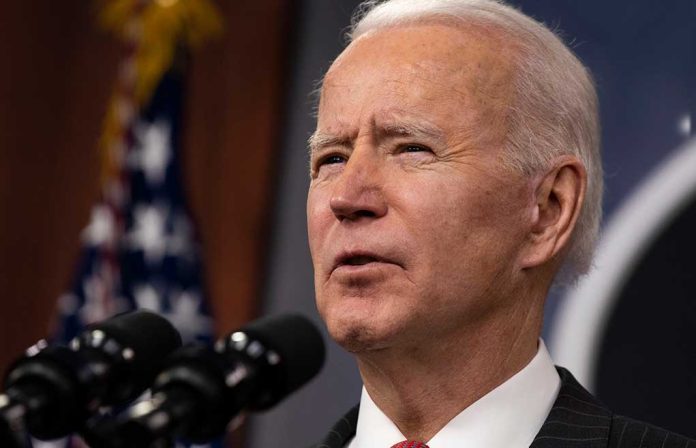 Shocking Push To Invoke 25th AMENDMENT For Biden
(NewsBroadcast.com) – The president of the United States is often described as the most powerful man in the world. President Joe Biden is in charge of a nuclear football that could end humanity. So, it makes sense that Americans would be concerned about his health, as a Texas congressman made clear he was at a recent congressional hearing. He asked a Cabinet member a tough question — but didn't get an answer.
On Tuesday, July 19, Rep. Troy Nehls (R-TX) questioned Transportation Secretary Pete Buttigieg during a House Transportation Committee meeting. The congressman wanted to know if the secretary or other cabinet members have talked about implementing §4 of the 25th Amendment of the Constitution. The provision allows the Cabinet to remove the president from office if he "is unable to discharge the powers and duties of his office."
Nehls listed a number of times Biden has seemingly showed a mental decline, including the time he seemed to shake hands with ghosts, times he has misspoken, and when he fell off of his bike.
THREAD: Today I questioned Secretary Buttigieg about the mountain of evidence President Biden is completely unfit for office 1/2 pic.twitter.com/iDjj302SlJ

— Congressman Troy Nehls (@RepTroyNehls) July 19, 2022
Instead of answering the congressman's question about whether the Cabinet has discussed invoking the 25th Amendment, Buttigieg joked that he was happy his president could ride a bike.
Are you concerned about the president's ability to lead the country? Do you think he is showing signs of cognitive decline?
Copyright 2022, NewsBroadcast.com