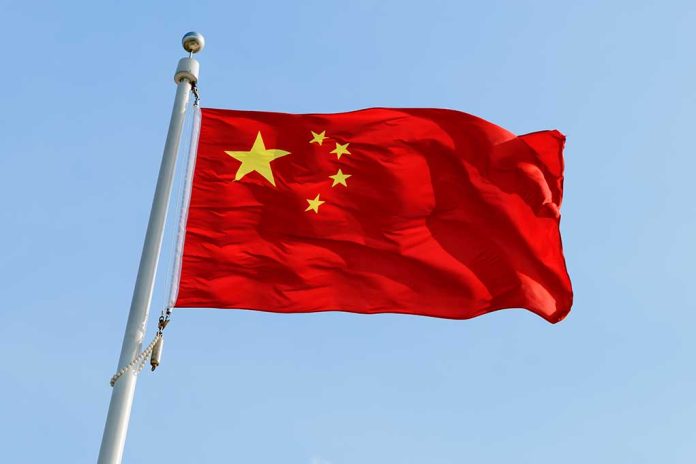 (NewsBroadcast.com) – Tensions between the United States and China have not been smooth for years. The relationship is getting rougher as China threatens to take over the neighboring island of Taiwan. So, when a US submarine collided with an unknown object in the South China Sea, the communist nation was quick to share its "grave concerns" with the world.
On Saturday, October 2, the USS Connecticut collided with an undisclosed, underwater object, somewhere in the South China Sea, injuring 11 sailors. The watercraft safely surfaced, and headed towards Guam for repairs and an investigation into the incident. The Navy first shared news of the collision on Thursday, October 7.
On Friday, October 8, Chinese foreign ministry spokesman Zhao Lijian asked the United States to provide more details of the incident, such as why it was there and if it damaged the environment in any way during the collision. Newsweek shared more about the Chinese pressure:
China has urged the U.S. to provide details, the submarine's purpose of cruising, and whether it caused a nuclear leak or damaged the marine environment. https://t.co/0Q1kdZ8EWD

— Newsweek (@Newsweek) October 8, 2021
Some Americans expected this response from the Chinese Communist Party (CCP), as it is very protective of its surrounding ocean and territory. While this event certainly adds to the tension between the US and China, it is still a typical response from a nation devoted to control, power, and sovereignty.
Copyright 2021, NewsBroadcast.com