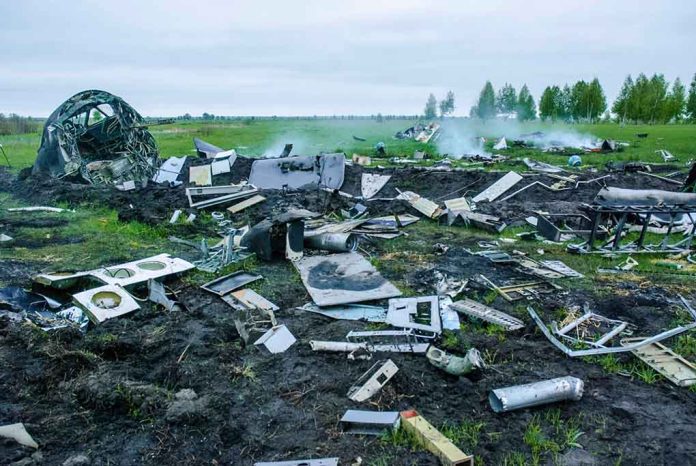 Suspicious Crash – Boeing 737 WENT DOWN
(NewsBroadcast.com) – On March 21, China Eastern Airlines flight MU5735 was traveling between Kunming and Guangzhou on a domestic flight when it apparently nosedived into the ground from almost 30,000 feet, killing all 132 people aboard. Now, reports say it may not have been a tragic accident.
The National Transportation Safety Board (NTSB) has been assisting the Civil Aviation Administration of China (CAAC) by analyzing the flight data recorder and the cockpit voice recorder, also known as "black boxes." According to the Wall Street Journal (WSJ) and unnamed sources "familiar with US officials' preliminary assessment," someone purposely instructed the Boeing 737-800 to take the plunge, resulting in the high-speed impact. Authorities have not been able to determine if the person who input the instructions into the flight computer was a pilot or if someone else gained entry to the cockpit.
The Global Times, a news outlet affiliated with the ruling Chinese Communist Party (CCP), reported the NTSB has assured the CAAC that it did not release any information regarding the crash. The article says that after receiving that guarantee, analysts around the country slammed the WSJ's reporting as amounting "to vicious smearing against China."
As is common in these types of situations, rumors and conspiracy theories will abound until an official and final report is released and often long afterward. One that already started and was quickly denied by Chinese officials was that the airplane's first officer Zhang Zhengping took the flight with him when he committed suicide.
Copyright 2022, NewsBroadcast.com