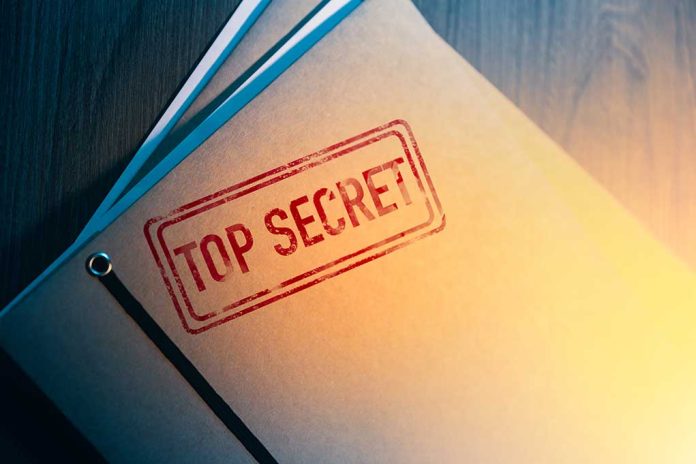 (NewsBroadcast.com) – Between 1947 and 1969, the United States Air Force investigated almost 13,000 reports of unidentified flying objects (UFOs) under a program known as Project Blue Book. While the Air Force initially said it found no evidence of extraterrestrial activity, the government still funded at least one other investigation. The Advanced Aerospace Threat Identification Program (AATIP) began in 2007 under the Defense Intelligence Agency (DIA). Now, because of a Freedom of Information Act (FOIA) request made by British news outlet The Sun, the Pentagon released over 1500 documents, revealing information that could make one wonder if the Blue Book investigators' public statements were accurate.
The Pentagon has released 1,574 pages of real-life X-Files related to its secretive #UFO programme after a four-year battle, reports @emmamarieparry for @TheSunUS. https://t.co/ZZTLVTF8Dp

— Cambridge Skeptics (@cambskeptics) April 7, 2022
When Luiz Elizondo departed as head of the program and turned whistleblower in 2017, an astounding video was taken by United States Naval aviators trying to track "TicTac shaped" Unidentified Aerial Phenomenon (UAP/updated terminology) that were swarming around the USS Nimitz aircraft carrier in 2004. The paperwork from the DIA also includes at least 42 cases where humans had been injured," including an "unaccounted for pregnancy" and nervous system damage according to The Sun.
Nick Pope, who was part of a similar program in the United Kingdom, appeared on NewsNation and said that the videos and the shocking commentary from the fighter jocks are not PROOF that aliens had visited Earth. It could be the next advancement in military aviation put together by the United States at the ultra-secretive "Area 51", or perhaps more disturbingly, by the Chinese or Russians.
What's your opinion? Is it more likely that these objects have come from beyond Earth's atmosphere, or is somebody testing out new military technology?
Copyright 2022, NewsBroadcast.com