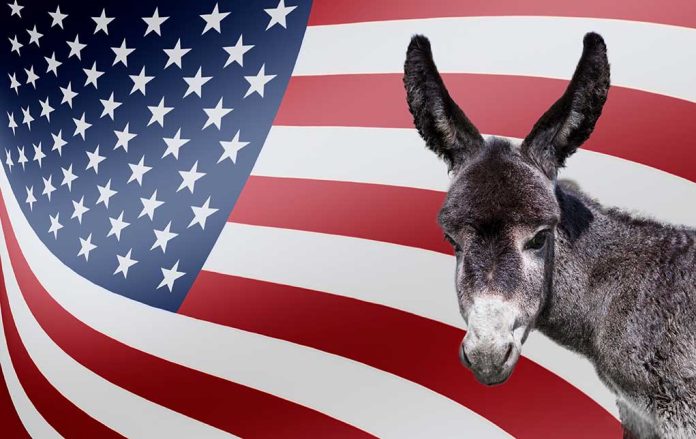 (NewsBroadcast.com) – For months, President Joe Biden has been pushing for and negotiating his social spending bill, the "Build Back Better" plan. Finally, after countless negotiations, House Democrats passed the nearly $2 trillion bill.
On Friday, November 19, Speaker of the House Nancy Pelosi (D-CA) announced that the Build Back Better bill passed with a final vote of 220 to 213. Rep. Jared Golden (D-ME) was the only Democrat to vote against the bill. Upon her announcement, Democrats erupted with cheers to celebrate their success and huddled around the podium.
One American shared his disapproval of the vote on Twitter:
"Build Back Broke" Social Spending Bill 🤬🤬https://t.co/cyfLqdzb6E

— ⚔꧁⊹٭𝙻!¥!𝙽٭⊹꧂⚔ (@Serendipityy45) November 19, 2021
The Senate is not likely to pass the bill as is, but Senate Majority Leader Chuck Schumer (D-NY) hopes to have a revised version of it passed before Christmas. After the Senate passes a new version, the bill will go back to the House for another vote.
The current bill includes:
Universal preschool for three- and four-year olds
Four weeks of parental leave
Expanded child tax credit
Expansion to Medicare and Medicaid
$500 billion to address climate change
The 2,000-page bill will add vast amounts of debt onto American taxpayers in the name of social programs. This will likely fuel inflation even more, hurting everyday Americans who are already struggling to make ends meet because of Biden's tumultuous economy.
Copyright 2021, NewsBroadcast.com