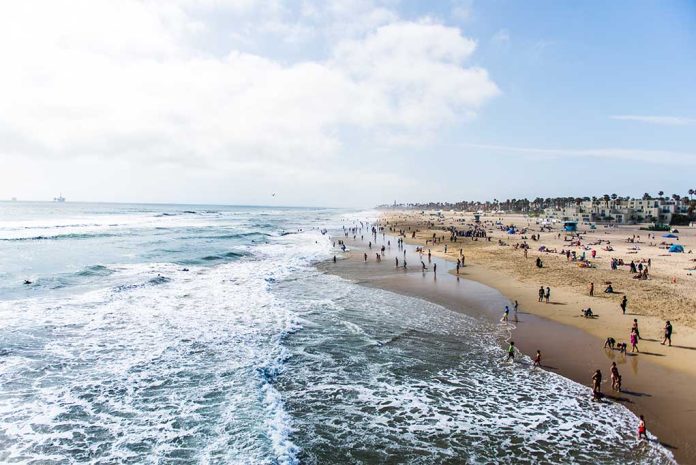 (NewsBroadcast.com) – Nearly every industry comes with a set of physical and environmental risks. But, when it comes to oil, these risks are pretty far-reaching when an emergency does occur. So, when an energy company reported a leak in their oil line off the coast of California and dumped thousands of gallons of crude oil into the ocean, the state's attorney general was quick to step in and call for an investigation.
On Monday, October 11, Attorney General Rob Bonta announced the California Department of Justice (DOJ) would join the US Coast Guard to investigate the oil spill near Huntington Beach. He emphasized how the spill affected wildlife, tourism, environmental health, and the economy, highlighting that this should no longer occur with our current technology and regulations.
Bonta shared his words on Twitter as well:
The oil spill off of Huntington Beach is an environmental disaster for our fish & wildlife, our communities, & our economy.

CADOJ will work with our local, state & federal partners to investigate the cause of the spill & assist in the emergency response.https://t.co/NU7mjCmrxe pic.twitter.com/KJTwCXQnbN

— Rob Bonta (@AGRobBonta) October 11, 2021
Currently, the investigation focuses on the timeline of when Amplify Energy, the company in charge of the pipeline, reported the leak and when it actually shut down the line. Additionally, the Coast Guard is looking into the Mediterranean Shipping Company (MSC) cargo ship Daniela that lowered its anchor near the pipeline when the leak occurred.
If the state DOJ finds either of these companies at fault for the leak, they could face enormous fines and charges for mishandling the situation. Some Californians are even calling to end drilling near the California shores for good.
Only time will tell what happens, but there could be far-reaching consequences for all involved when the investigation wraps up.
Copyright 2021, NewsBroadcast.com