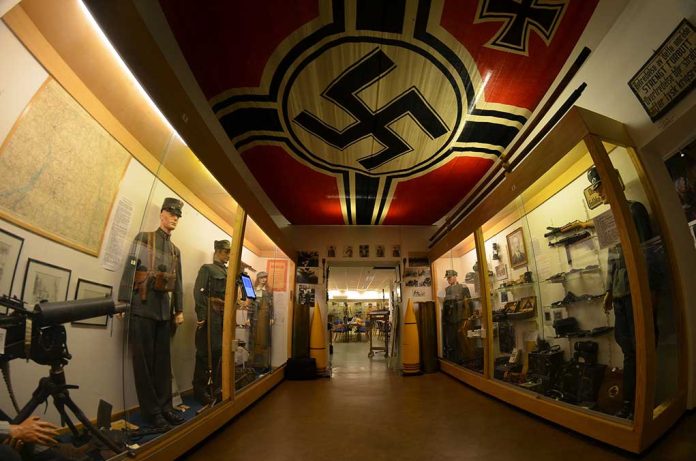 (NewsBroadcast.com) – In 1942, Nazis tracked Jews all over the Netherlands and sent them to concentration and extermination camps. When this began happening, 13-year old Anne Frank went into hiding with her family in a small upstairs attic dubbed the "Secret Annex." However, after two years of hiding, someone turned over knowledge of the hiding spot, and Nazis arrested everyone hidden there. Now, investigators think they know who gave away Frank's secret.
According to investigators with CBS' 60 Minutes, Jewish businessman Arnold van den Bergh was likely the man who told Nazis about Frank's hiding spot in an effort to save his own family. While they can never be completely sure of who betrayed Anne Frank, researchers learned that Van den Bergh was on a Nazi-established Jewish Council that provided authorities with information on Jews. However, when the Nazis began disbanding the councils, Ban den Bergh's own family was never arrested. He likely used the "Secret Annex" as a bargaining chip.
In addition, Otto Frank, Anne's father, once received an anonymous note naming Van den Bergh as the betrayer. Investigators said the evidence is not a "smoking gun," more like a "warm gun with evidence of the bullet sitting nearby."
Newsweek Culture shared more:
Who betrayed Anne Frank to Nazis? Investigators make "convincing" case https://t.co/jbHnWBNd3h

— Newsweek Culture (@NewsweekCulture) January 18, 2022
Nazi's first sent Anne Frank to Auschwitz, and she eventually died in the Bergen-Belsen concentration camp with her sister, Margot. Thankfully, Anne's now-famous diary lives to tell the tale of her life and remind all its readers of the terrifying truths of Nazi Germany and her persecution.
Copyright 2022, NewsBroadcast.com