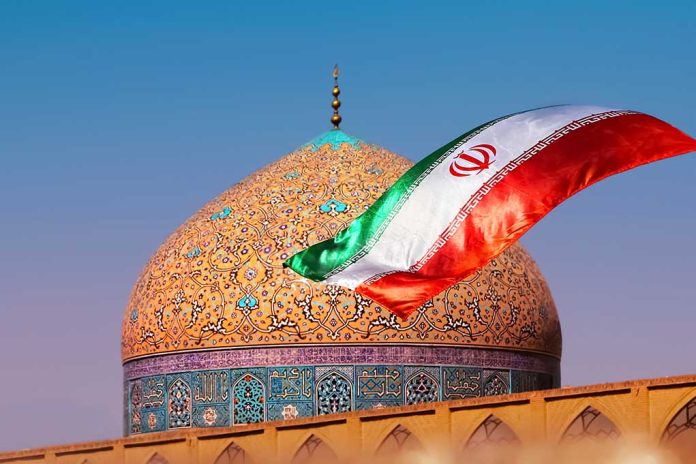 Iran Makes SURPRISE Announcement After Biden's Meeting Ends.
(NewsBroadcast.com) – President Joe Biden has just completed his first trip to the Middle East, which included a controversial fist-bump greeting with Saudi Arabia's Crown Prince Mohammed bin Salman (MBS). It happened during an interview with an Israeli TV station that showed him saying the United States would likely be willing to use force to keep the Islamic Republic of Iran from gaining nuclear weapons.
Shortly after Biden's return to Washington DC, the world's leading state-sponsor of terrorism announced it has the ability to enrich uranium to 90%, which is pure enough to create such a device.
Khamenei advisor: "In a few days we [Iran] were able to enrich uranium up to 60% and we can easily produce 90% enriched uranium … Iran has the technical means to produce a nuclear bomb but there has been no decision by Iran to build one." https://t.co/OuZ2sV3SSG

— Shashank Joshi (@shashj) July 17, 2022
In 2016, then-President Barack Obama announced a deal (one that some say was illegal) that sent a literal plane load of cash—roughly $1.7 billion— to Iran in exchange for a promise to abandon the idea and allow international inspections of their processing plants. Kamal Kharrazi, an advisor to the country's supreme leader said that while it now has the ability, it hasn't decided whether or not to proceed with weapon development. The news comes as the US continues to negotiate with the hostile nation, attempting to get it to agree to a new nuclear agreement.
Kharrazi went on to say that unless President Biden promised to include language saying that no future president can pull out of the agreement, as former President Donald Trump did with the old nuclear deal, any negotiations are pointless. However, that clause would not be enforceable unless the Senate approved the deal and made it a full-fledged treaty.
Copyright 2022, NewsBroadcast.com