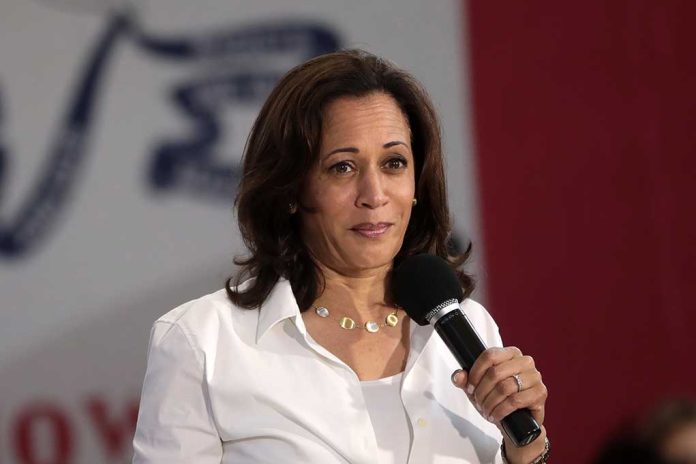 (NewsBroadcast.com) – Virginia's gubernatorial race between Republican Glen Youngkin and former Democratic Governor Terry McAuliffe remains too close to call as both candidates are polling within points of each other in the days leading up to the election. McAuliffe's team has been bringing in some big-name Democrats to try and boost his support, but Vice President Kamala Harris' recent endorsement may have backfired just a bit.
In the two weeks leading up to the November 2 election, 300 black churches in Virginia agreed to play a video of Harris trying to drum up support for McAuliffe. However, many legal experts have wondered if this endorsement video violates the Johnson Amendment, a law that makes it illegal for tax-exempt organizations, including churches, to participate in or intervene in a political campaign.
Legal analyst and Shapiro Chair of Public Interest Law at George Washington University Jonathan Turley weighed in on the situation using his Twitter account:
Former Va. Gov. Doug Wilder has come out to declare the Harris-Mcauliffe video to be unlawful. https://t.co/rO3h1mGyR0 Yet, neither the campaign nor the White House has withdrawn the video campaign in churches… https://t.co/uASZBYdjLb

— Jonathan Turley (@JonathanTurley) October 23, 2021
Suppose Republicans had done this likely violation of tax law. In that case, both mainstream media and Democrats would likely be up in arms against the video and GOP candidate Glen Youngkin. However, the odd silence around this topic leaves many Americans frustrated with the lack of responsibility in this situation.
Copyright 2021, NewsBroadcast.com