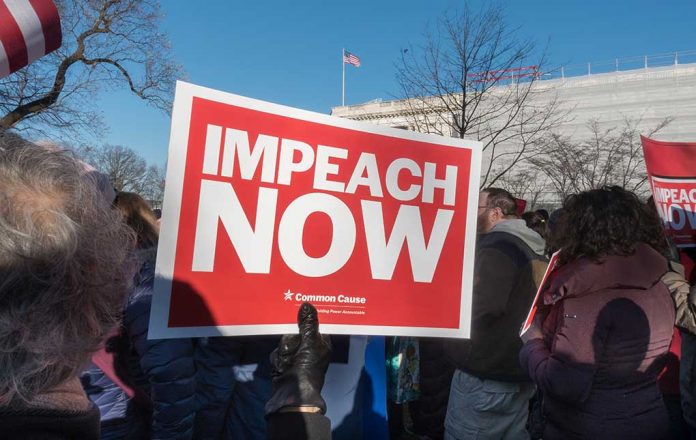 (NewsBroadcast.com) – American lawyer, author, and Fox News host Mark Levin has been fighting for American freedom and liberty since his work in the Reagan administration. His latest push to move our nation back towards its founding ideals involves urging the GOP to begin impeachment talks against President Joe Biden.
On Wednesday, August 4, Levin spoke with Fox News host Sean Hannity about President Biden, calling him a "coward," "fool," "narcissist," and "the most disastrous president in modern American history." He highlighted how Biden's administration violated a Supreme Court decision with the latest eviction moratorium and has allowed the border to go to shambles in "violation of our immigration laws."
With these reasons, Levin wants the GOP to move forward with impeachment and talk about the feasibility of removing Biden from office using the 25th Amendment.
Mediaite shared more about Levin's push:
Mark Levin Says GOP Should Push to Impeach Biden, Talk About 25th Amendment: He's Doing More Damage 'Than Any Single One of Our Enemies' https://t.co/6hUuy682Fc

— Mediaite (@Mediaite) August 5, 2021
Levin challenged Republicans to step up and speak out against President Biden's actions, citing the "enormous damage" Biden has done to the nation already. He wondered how much more the GOP will let him do before they finally work up the nerve to seriously talk about impeachment.
While this is only the beginning of talks about removing Biden from office, it is likely to pick up steam after recent decisions made by the Biden administration. Unless the president chooses to start putting the American people, their safety, and their freedom first during this time, he is more likely to face impeachment attempts during the next few months and years.
Copyright 2021, NewsBroadcast.com