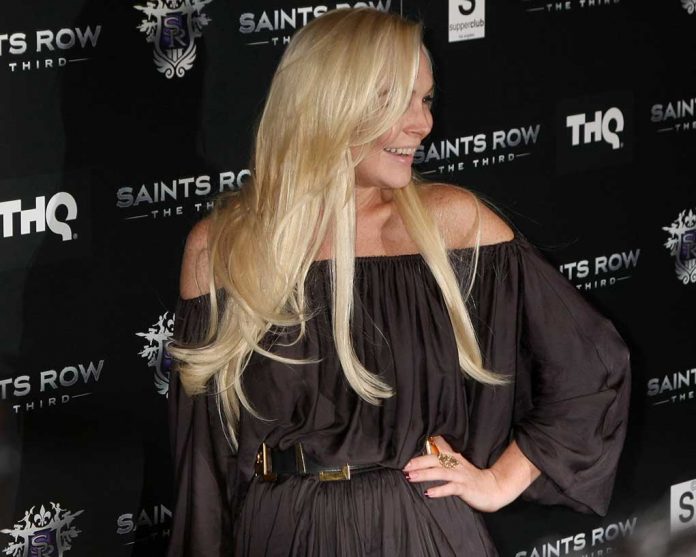 (NewsBroadcast.com) – While fame may seem enticing to some, it often leads down a dark road of alcohol and drug abuse. Dina Lohan, the 49-year old mother to actress Lindsey Lohan, was no exception. After a drunk driving incident in 2020, the Living Lohan star now faces jail time.
On Tuesday, September 28, Dina Lohan pleaded guilty to both drunk driving and fleeing the scene of an accident. It turns out, Lohan rear-ended another driver in Long Island on January 11, 2020, and drove home in her Mercedes without stopping. After exiting her vehicle in her driveway, she fell to the ground and accused a police officer of pushing her.
These latest charges follow a 2013 incident in Nassau county, where she pleaded guilty to aggravated drunk driving. After the court found her guilty, she performed community service and completed an anti-drunk driving program. This punishment obviously was not enough to keep her from getting behind the wheel again while intoxicated.
Entertainment Weekly shared a photo of Dina along with information regarding her latest court hearing:
Lindsay Lohan's mother, Dina Lohan, will serve 18 days in jail after pleading guilty in DWI case. https://t.co/jViTKhwcXV

— Entertainment Weekly (@EW) September 29, 2021
The court sentenced Dina to 18 days in jail and five years probation for her current felony drunk driving conviction. Lohan and her attorney have not publicly commented on the case. Hopefully, this will be the end of Lohan's driving habits in order to keep both her and innocent bystanders safe from her future bad decisions.
Copyright 2021, NewsBroadcast.com